"Arc", the next 5,3-inch smartphone from UMEOX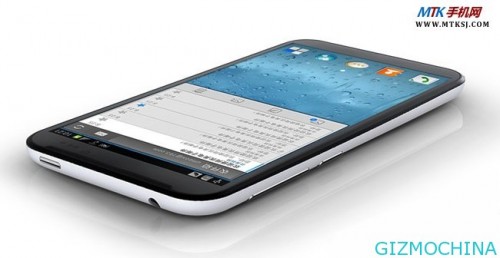 Now we have more information about "Arc", yess thats not Xperia Arc but "Arc" is from UMEOX, a smartphone manufacturer based in China. Arc is the dual-core Android smartphone which has nice and beautifull design.

From the design, UMEOX Arc has a nice look, thats why this product called "Arc" just because the body of this smartphone is rounded edge and has good ergonomic style. With black-and-white contrast color front body with a classic black border and the back cover is pure white, part button for silver, black and white panda ribbon gives the whole visual stimulation very strong, simple and nice look.
The hardware configuration, "Arc" equipped with MTK6577 processor running on 1GHz A9 architecture, MTK MT6577 chip have out-of-order execution functionality, has more efficient processing for systems, while the 40-nm manufacturing process a more favorable line the phone's power-saving.
The Arc packed with a 5.3-inch wide viewing angle LCD screen, with the 960 x 540 QHD resolution levels to force more than the ordinary IPS display. Arc running 1GB of RAM, there is two different 16G and 32G ROM version, make this phone has large storage capacity for your need. There is two camera, 3 megapixel front-facing camera and 8 megapixel rear camera slightly better compared to the Amoi large V. Arc smartphone using large 2,700 mA battery, so you can using three day as a normal use in one charge.