F8IPS Ultimate Edition, 7-inch Android tablet will be release soon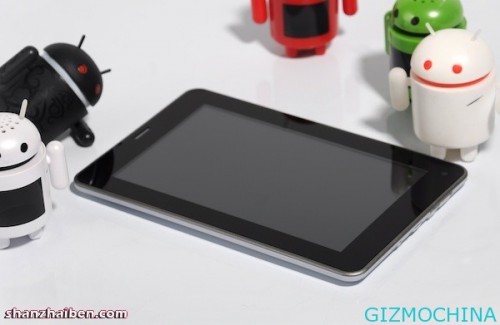 The Shenzhen-based manufacturer, LYRIC PIONEER will be released F8IPS Ultimate Edition, this is 7-inch Android tablet for domestic tablet but has a nice feature sicne the body is only 9.9mm thickness.

Configurations: Allwinner A10 solution, running at 1.5GHz frequency, 3D GPU, 2160P video decode, 1GB DDR3 memory, 8GB storage, 7 inch touchscreen display with 1024×600 resolution and 5-point touch, connectivity is 3G and Bluetooth, and packed with 0.3 megapixel front-facing camera and 2 megapixels rear camera, powered by 3,500mAh battery.
There is 3 type capacity model so the user can choose from 8GB, 16GB or 32GB, both model has 2G GSM/3G WCDMA/3G EVDO call module are available for using the data connectivity while on the road. The SIM card slot place on the side of the body along with TF card, USB port, head-phone jack , HDMI port and power slot.
On the rear body, we can find the speaker with unique design while there is two color model for back cover, the white version and the white version, so the user can choose the color. On the other side, we can find the volume buttone and power button.