FBI close Android applications piracy website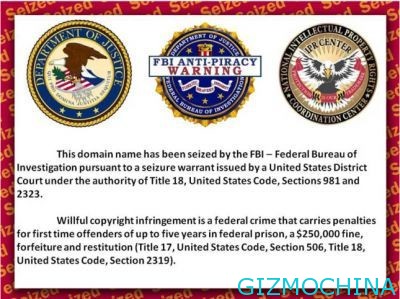 United States Department of Justice (U.S.), along with law enforcement in the Netherlands and France began to crack down on websites that offer illegal download Android applications. Who's  next, China?

The initial steps – through the FBI – is to close at least three Android apps provider site that is reputable illegal enough they are Appbucket, Snappzmarket and Applanet. When visitors reach three sites are now just posted an announcement from the FBI.
Just to note, the site is provides illegal Android apps which has page that provides links that should have been paid the application file in the Android Market, but can be obtained for free.
"Copyright infringement on this site because it provides applications for mobile phones and tablets is illegal, such as pirated software and music. Law needs to crack down on software developers to protect it," said government spokesman Sally Qullian Yates.
"We will continue to carry out the closure and confiscation of assets that provide site managers pirated applications," he added.
We all know, there is much website which provides illegal Android apps out there, maybe China will be the next target, so what do you think?