iCE SCREEN TV, 26-inch Internet TV from Tencent TCL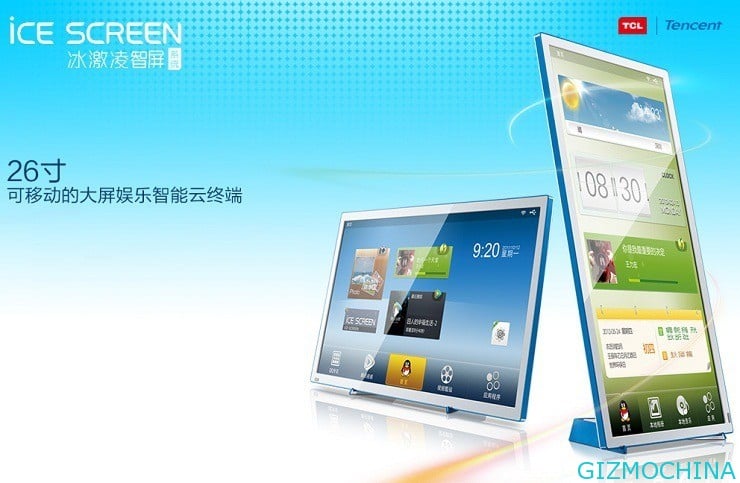 If you are lazy enough for booting your PC and waiting for the machine start while you are stay on cozy sofa for checking your e-mail, browse the web and reading a news feed from social networking sites, so you need the iCE SCREEN TV, a 26-inch Internet TV from Tencent TCL.

iCE SCREEN TV brings enterntainment and commmunication in all-in-one device, there is QQ services pre-installed on the system such as QQ video communications, Tencent Video services, QQ Music, QQ album and QQ games. The  iCE SCREEN TV brings multidimensional security, online communication, leisure and entertainment, Imagination for  your wonderful life.
You can pre-order this devices fom August 24th starting from 999 yuan, and got the device shipment on September 3rd with the 1999 price tag after shipment.