Flytouch VIII, Andriod tablet based on Cortex A9 chipset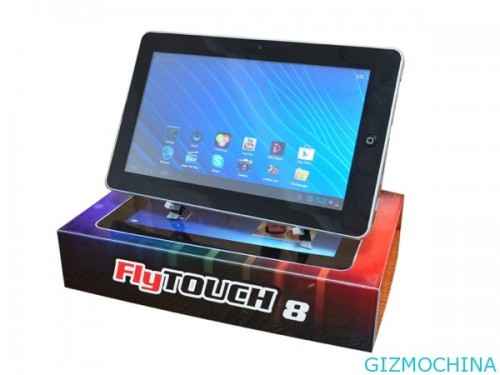 We have more 10.1-inch tablet on the market today, so some people confuse to choose about those tablet, which one is better with inexpensive price?
The Flytouch VIII based on Allwinner A10 solution comes from Shenzhen Kingdom. This tablet equipped with 1,2 Ghz processor, 10,1 ich screen size with 1024 x 600 resolution display and 1 GB RAM, while using Cortex A9 core and Mali 400 GPU has powerful performance.

Flytouch become popular and there is many-many Flytouch clone outthere while this product not too popular outside in China but in domestic market there are Flytouch VIII clone, thats called "Superpad VIII" or Superpad 8 is written on the white boxes that the counterfeit units come in.
While original Flytouch VIII come with Android 4.0 Ice Cream Sandwich, the fake unit is equipped with Android 2.3 Gingerbread and failed to uprgade to higher Android version, and make some feature stop working, for example the 3G fungction is stop working while the clone device being upgrade to Android 4.0, so becarefull.
The original Flytouch VIII is packed with front facing camera for video chat, Android 4.0 OS, HDMI port, RJ45 port, and powered by 8000mAh battery, and the last but not least, there is GPS functionality. Interestingly, there is GPS Antenna as an accesories to make GPS good working to catch GPS signal.
Here is some picture of Flytouch VIII :