Samsung Windows 8 tablet ready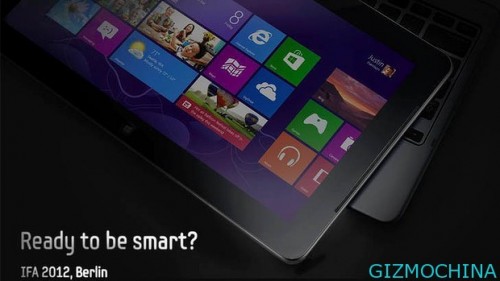 After losing against Apple in court, Samsung seems to secretly preparing a tablet device with Windows 8 operating system. Their new tablet device will be shown at the event Internationale FunkAusstellung Berlin (IFA), an electronics exhibition in Berlin which will be held next week.

At that event, Samsung will introducing a tablet with a Windows 8 OS. It is merely an introduction. because the new Microsoft's Windows 8 operating system will be officially launched next month.
Based on rumor, the Samsung's Windows 8 tablet will has concept like Microsoft Surface. In addition to the keyboard dock and also a stylus like on the Galaxy Note.
Quoted from Phone Arena, Samsung's Windows 8 tablet would eventually packs with 11-inch screen size display. It would be the biggest tablet with a landscape screen on the Samsung tablet lines. and those tablet has a tagline "ready to be smart?"
On the IFA 2012. Samsung not just shown the Windows 8 tablet device, moreover, Samsung also will launch Galaxy Note 2 tablet device which packs with Android OS, so let's wait and see.