Soten Technology, brings MT6577 dual-core chipset into their tablet device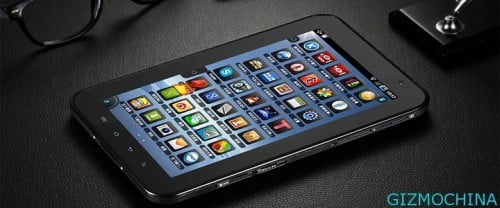 Soten Technology, Ltd, is the one of Senzhen-based electronic manufacturer and since establishement they focus to Tablet PC, MID mobile terminals, intelligent digital media communications and other IT products.
That includes low-power ARM, processor resources including a Samsung Exynos3110, Exynos44xx series, Exynos42xx series, MTK65XX series, combined with RF, GPS, 3G/2G communications resources tailored for the clients professional total solution.

They has senior experts and technical crews with advanced researching and producing skills.With the market-oriented policy and speed up the R&D and manufacturing. Soten Technology is strive to provide excellent products and perfect service to the customers.
Today they introduce the tablet device using MT6577 Cortex A9 dual-core chipset based on 40nm technology, running at 1.0-1.2GHz frequency, sports with Power VR SGX531 GPU, this tablet has 7-inch screen size with WXGA 1024 X 600 resolution, equipped with 5 megapixel camera with ability to play 1080P/30fps video playback.
Thats device Also embed, HDMI port, 3G connectivity, microSD card slot (up to 32GB support TF HC card  ) and GSM, GPRS, EDGE, GPS,WIFI, Bluetooth, dual-card with double standby. Here is the M1075/1077 PCBA supports 6575 solution, 6577 solution and 6588 four-core solution.