HTC 8x, another Windows Phone 8 smartphone from HTC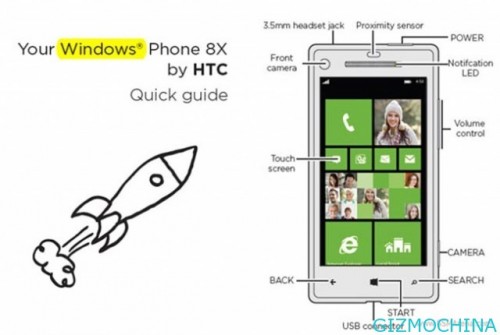 HTC seems to released few new device, after we've unveiled the leak photo of mysterious phablet device from HTC, It's now there is Windows Phone 8 smartphone from the Taiwanese electronic company, the new phone is rumored to go by the name HTC 8x.

The HTC 8X will have WP8, an 8MP camera, NFC, microSD and a 4.3-inch Super LCD 2 display. Beyond that? We don't honestly know much else about the new phone.
Based on the mock-picture, the new phone also looks to have a notification LED and seems to have a look that clearly fits with other Windows Phone devices. From the curves of the smartphones to the software.
After we comparing the diagram side-by-side with HTC Accord, they certainly appear to be the same phone, It's seems HTC 8x may be called the HTC 8x. So The HTC Accord/Windows Phone 8X is expected to be the first Windows Phone 8 powered handset from HTC and it's rumoured it will be launched this September.