TabletSMS, an Android apps to send SMS using tablet without phone capability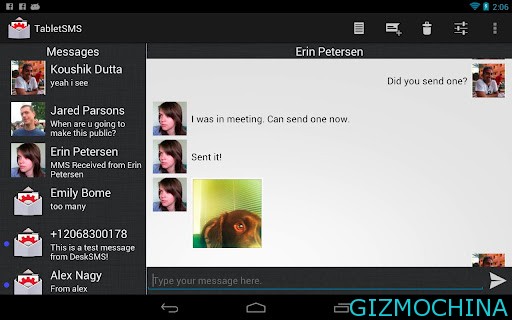 Android tablet is an electronic device that not equipped with the ability to send SMS. Indeed there are some tablets that already have these features, but most do not. Even so, you can make your Android tablet as a tool to send SMS thanks to an application called TabletSMS.

This application made by a developer named CLockWorkMod. If you're using Android device and using recovery tools, you must be know this developer, they previously produced other SMS sender application called DeskSMS.
The application itself is an application development of DeskSMS. With this application, you can send a short message though not included in the same WiFi network. This application works by making use of internet access. You can download this app for free here.
This application also has small file size, just about 800 Kb. While the minimum OS required by these applications is the Android 2.2 Froyo or above.