Nokia unveiled the Lumia 920 with Windows Phone 8 OS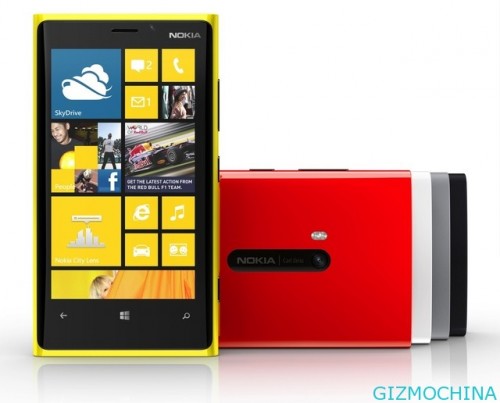 Finally after some info leaked about Nokia Lumia 920, the Nokia just officially announced that the latest Nokia phones with Windows Phone 8 operating system.

Nokia Lumia 920 come with a 4.5-inch screen, dual-core 1.5GHz Snapdragon S4 CPU, NFC, then there is a feature integrated wireless charging (this is the first feature in the world) and the corresponding information has leaked, there are also 8-megapixel camera capable of recording video PureView Full HD 1080p. While the front camera is only 1.3 mp.
This phone also equipped with Advanced Maps from Nokia including Nokia City then there PureMotion HD+ technology to increase the benefits of this Nokia smartphone. Lumia 920 powered by 2.000 mAh battery capacity.
Unfortunately, there is no information about the price and Nokia will be launch this phone in New York. Hope those phone will came to Chinese market soon.