The new Oppo Finder 5 picture leaked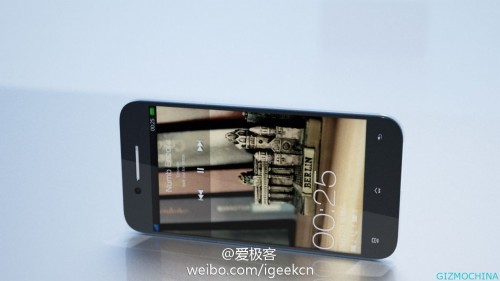 Oppo Finder is the one of Chinese smartphone manufacturer whic built the high quality Android smartphone. And now we have got the leaked picture of Oppo Finder 5 on the Net.

Those new Oppo Finder 5 smartphone is equipped with ultra-thin design, but has large screen and has three standard Android button below the screen, that's look like recent version of Oppo Finder smartphone.
The Oppo Finder 5 5 will be the first smartphone to adopt the next generation of ultra-pole 4,5 inch screen with a resolution of 1080p rather than rumors 720p, with up to 441 ppi. OPPO CEO Chen Mingyong determine the Finde 5 will be powered by Qualcomm APQ8064 quad-core processor and 2GB of RAM, 12 megapixel back-illuminated camera, powered by 2,500 mAh high capacity battery, integrated body design, the battery can not be replaced, and support wireless charging.