Nokia Lumia 820 with WP8, ClearBlack display and DUal-Core processor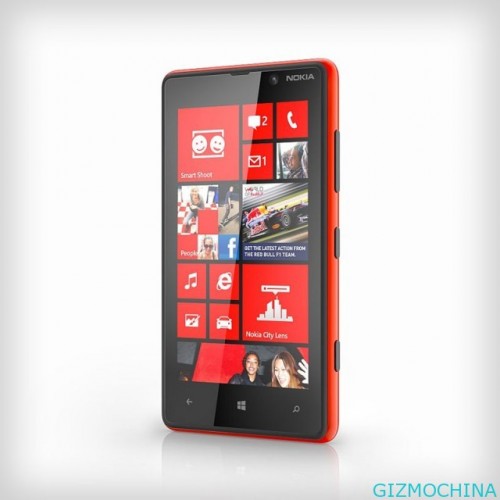 Nokia launched the Nokia Lumia 820 smartphone. This mobile phone has almost the same features with Nokia Lumia 920 but with some reduction, because this phone is aimed at the middle class.

On the screen, this phone packs with ClearBlack AMOLED touchscreen display measuring 4.3 inches screen-size. Slightly smaller than the Lumia 920 which offers a 4.5 inches screen-size. The screen display is capable of supporting 16 million colors with a resolution of 480 x 800 pixels.
In the back, the phone sports with Carl Zeiss 8 megapixel camera with dual LED flash. The camera is capable of producing full HD video at 30 fps. Unfortunately, this camera is not equipped with PureView technology  on Nokia Lumia 920.
And, on the battery, this phone has a 1650 mAh battery capacity. This battery also has the ability Qi wireless charging technology.