Comparison: Oppo Finder, iPhone 4S, Galaxy S III and iPhone 5 (mock-up)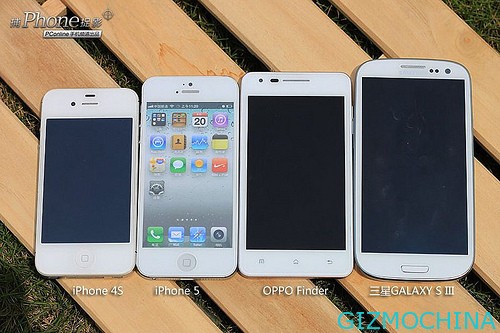 We all know, there is a rumor about the launching of new Apple iPhone 5 will be held on September 12th, and now we have a picture comparison between Oppo Finder, iPhone 4S, Galaxy S III and iPhone 5.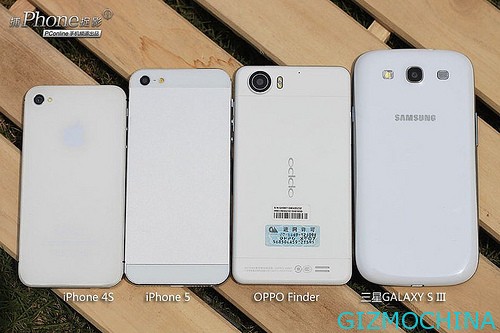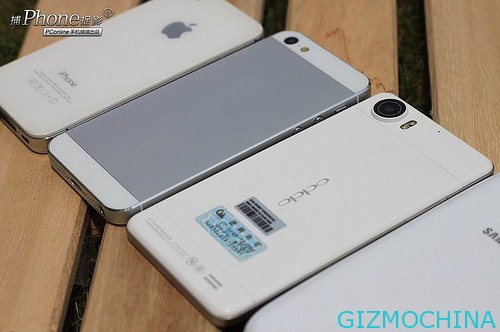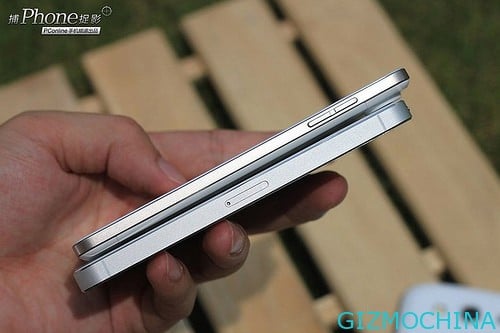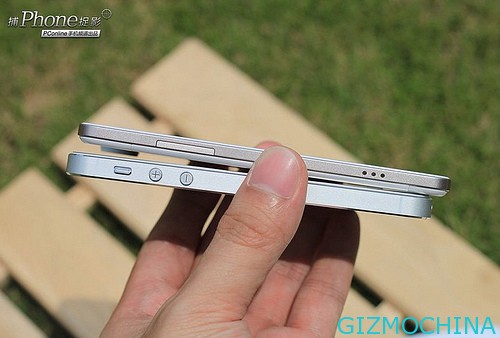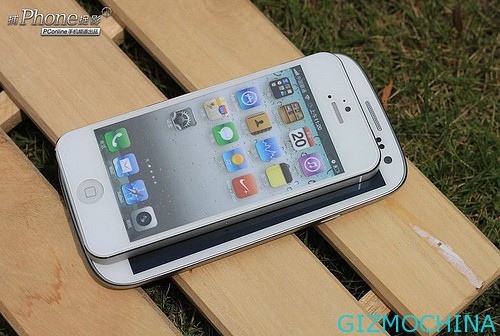 Taken from the one of Chinese website has always posting a picture to compare those gadget, we look to few aspect to be comparing such as screen size, thinnest body, and we found the interesting point here, see the picture after the break.
The interesting point is, Oppo Finder is one of Chinese product but the best smartphone in the market today, has slim and thinner body, with high quality OEM parts and running with Android operating system. While Samsung Galaxy S III is the best Android smartphone form Samsung so far, has larger screen size and high-speed quad-core processor inside, I think the comparison is fair enough.
These are the numbers, iPhone 5 vs. Oppo Finder vs. Galaxy S III:
Height: 4.87 inches (58.47 mm) vs. 4.92 inches (66 mm) vs. 5.38 inches (70.6 mm)
Width: 2.30 inches (123.83 mm) vs. 2.60 inches (125 mm) vs. 2.78 inches (136.6 mm)
Depth: 0.30 inch (7.6 mm) vs. 0.26 inch (6.65 mm) vs. 0.34 inch (8.6 mm)
Weight: Unknown vs. 4.41 pounds (125 grams) vs. 4.69 pounds (133 grams)
Notice: The iPhone 5 in this picture is just a mock-up, but the size and dimension is same with actual device.