Three new HTC Windows Phone 8 device ready to launched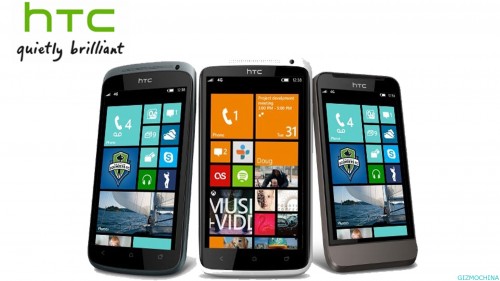 After Nokia and Samsung, HTC will follow to built Window Phone 8 smartphone device. According to foreign news, HTC will be pushing three new prpducts equipped with the Windows Phone 8 operating system.

The sources said, is the long-rumored HTC to launch three Windows Phone 8 device, we heave covered before about this and now there is HTC Zenith, HTC Accord, and the last but not least HTC Rio, the final name of the three HTC Windows Phone are HTC 8X, HTC 8S and HTC 8V.
The HTC Zenith equipped with a 1.5GHz Qualcomm S4 dual-core processor, a Super the LCD is equipped with a 4.7-inch 720p touch screen display, at the same time providing a 8-megapixel camera in addition has downlink speeds of up to 42Mbps with HSPA+.
Accord has 4.3-inch screen size (720p), equipped with 1.5GHz Qualcomm S4 dual-core processor built-in 1GB RAM and 8 megapixel camera and NFC functionality compared to the first two, Rio positioning is low end, which is equipped with 4-inch WVGA resolution touch screen, 5 megapixel camera and 512MB RAM.