Jajatong unveiled the Jajapad 7-inch tablet device with MTK6575 chipset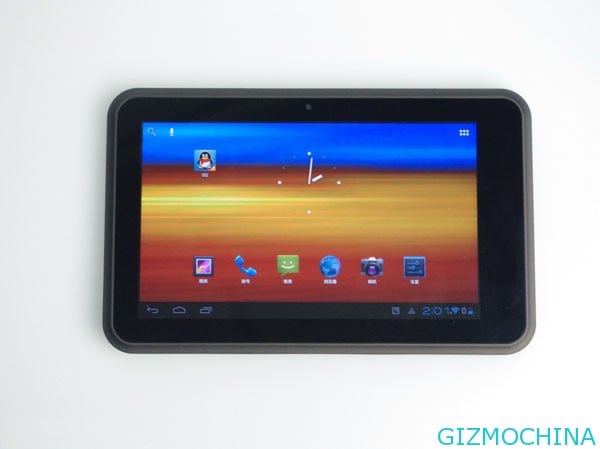 Jajatong is one of Chinese company based on Shenzen has been unveiled the Jajapad Android tablet, this tablet is packed with 7-inch screen size, the most wanted size for tablet device on the market today.

The 7-inch screen is claimed has more comfortable and flexible to use because size is very important for mobile users, so thats why jajatong built the Jajapad with 7-inch screen size while the other manufacturer trying to built larger screen for their products.
Jajapad is powered by MTK6575 chipset, with Cortex A9 core, has 512MB of memory, and 4GB of storage, in addition with 7-inch screen size with 1024×600 resolution capacitive screen, this tablet also equipped with 0.3 megapixels front facing camera for video calling, and has2 megapixel rear camera,
This is the mid-range tablet but the interesting things is the jajapad has packed with two sim card slot for double sim card, you can connect to the Internet with 3G connectivity or using WiFi, bluetooth and there is TV, GPS and FM Radio which powered by 3100 mah battery.