The picture from Apple Events at Yerba Buena Center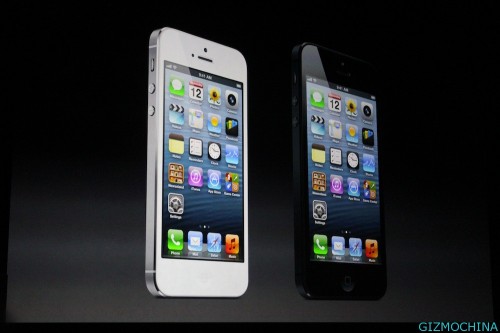 Apple finally announced the iPhone 5. Besides longer with 4 inch screen and thinner than the previous generation, this smartphone also comes with more ferocious performance.

Described by Phil Schiller, Apple Senior Vice President of Worldwide Marketing, iPhone 5 uses a new processor called the A6.
"Apple A6 is the latest processor, which is two times faster than the A5 CPU. Addition, two times faster in graphics," he said in front of invited guests at the House of Yerba Buena Center for the Arts, San Francisco.
Added Schiller, another advantage of the 'brain' is 22% smaller, thus providing more space and consume more energy efisen.
"A6 chipset is more faster to open applications, take photos, and so forth," he added.
Well, about the round up photos, the iPhone 5 is still relying on the 8 megapixel camera. However, Schiller claimed that the endorsement A6 processor, the ability to be much more powerful slingshot.
"The A6 processor can reduce interference and includes a feature called smart filter very intelligent mix and match colors.'s Very powerful to take pictures with low light conditions and 40% are faster subdued picture," he explained.
The camera in iPhone 5 equipped with 8 megapixel sensor, 5-element lens and f/2.4 aperture. Just like the iPhone 4S but with thinner mechanism.
The interesting feature is the ability to take panorama picture with 240 degrees with 28 megapixels. Plus to support 1080p HD.
And here are the picture from Apple Events :