Zenithink N6, 6-inch Android phablet ready to compete in "phablet" era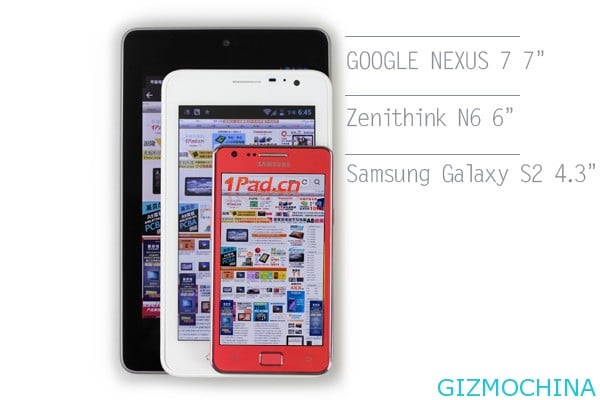 Zenithink N6 is ready to make another move in smartphone era, since this Android smartphone has 6-inch screen size and we called this category as "phablet" it's short from Phone and Tablet device.

Some people might be dissapointed with Apple iPhone 5 because there is not much different with iPhone 4s, unless the screen is larger and the iPhone 5 processor using A6. Zenithink N6 offers larger screen and has larger screen than Galaxy Note 2 which has 5,5-inch screen size and Zenithink N6 is one inch smaller than the Google Nexus 7 tablet.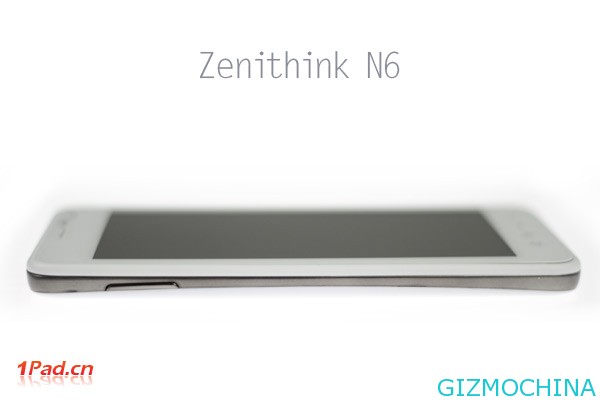 The critical point of the mobile phone and tablet defined two conditions; one is the operation with one hand and you can comfortably to grip, the secnd point is, you can not comfortably when you put into an ordinary belt so that make a problem for you if you want to carry the device in your daily basis. I got to close the view Zenithink N6, 6-inch phone to do two things certainly no problem, in fact, N6 border is not too narrow, there are space can continue compressed, the volume can be further reduced. Just because the Zenithink N6 has six inch screen size.
Unfortunatelly, there is no detail information about the specification of Zenithink N6, but hopefully this device will be available next month. Its seem Zenithink N6 will be making debut of 6-inch screen and becoming popular device because the form factor is very interesting for most user even the older user since has readable screen.