Livefan F1, extraordinary tablet device with dual-boot capability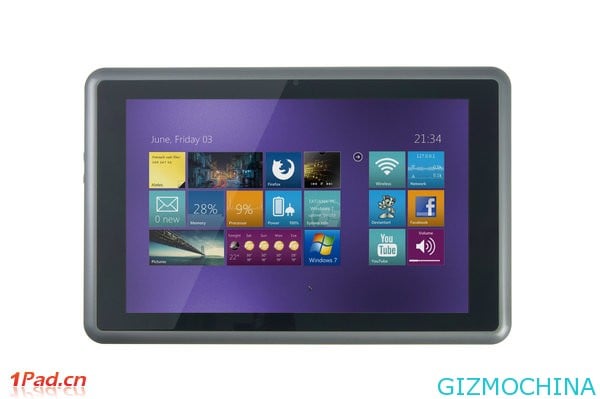 After Android operating system dominated for most of tablet market today, and there are more than half of Android device out there, It seem make other operating system, such as Windows so jelousy. And now we can see the appearance of Windows 8-based tablet on the market.

Yess, there is Microsoft Surface tablet out there but Its seem there is another tablet manufacturer which built Windows 8 tablet rather than Microsoft, not only popular manufacturer likes Sony, HTC, and Lenovo but there is another domestic tablet device starting debut to make Windows 8 tablet, that is Midlele a Chinese manufacturer based in Guangzhou, they make Livefan F1 Windows 8 tablet device for domestic user.
The Livefan F1 tablet powered by Intel dual-core CPU that used Intel Atom N2600 running at 1.6GHz clock speed, equipped with 2GB DDR3 of memory, and 32/64GB large storage capacity. Packed with 10.1-inch multi-touch screen with up to 1280 x 800 resolution, and powered with Windows 8 operating system, yess thats Windows 8 without RT since this device powered by Intel processor for sure.
The interesting point is that device running two operating system, you can choose the OS between Windows 8 and Windows 7, this tablet also equipped with 3 megapixel rear camera and 3 megapixel front-facing camera, GPS navigation, electronic compass, WIFI, Bluetooth 3.0, gravity sensors, support for 1280P HD playback, sports with 3.5mm headphone jack, TF card slot, two USB ports, HDMI high-definition interface slots, and power jack.
Here is the quick specs for Livefan F1 tablet
Time to market : In 2012
Operating system : Windows 7 /  Windows 8
Processor : Intel Atom N2600
Screen Size : 10.1 inches
Screen resolution : 1280 x 800
Touch mode : Multi-point capacitive
System Memory : 2GB
Storage capacity : 32GB
Extensible Storage : TF card expansion slots
Wireless capabilities : Wi-Fi/GPS / Bluetooth
Camera : Set 30W camera rear 500W
Shell material : Engineering plastics