Picture of Huawei Glory T8950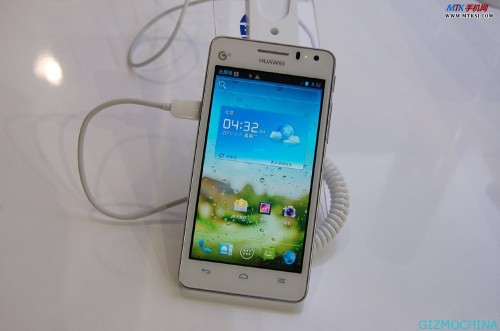 Huawei has been send the Huawei Glory smartphone to FCC few month ago, and now we have a few detail image about those four-inch screen size Android smartphone which running on CDMA network.

Huawei T895 also known as Huawei Glory is the new CDMA 800/1700(AWS)/1900 variant, making it through the Commission as the M886, indicates the Honor will be making a showing in the US on Cricket as the Huawei Glory but in China will be bundling with China Mobile.
You can expect to see the Gingerbread-running device come with a 4-inch FWVGA (854 x 480) screen, a 1.4GHz single-core CPU, 512MB of RAM, powered by 1,900mAh battery, equipped with 8 megapixel rear camera and a 2 megapixel front-facing camera. If its expected November release remains true, this may easily be the best-selling device on the prepaid carrier for the holiday season. Check out more pics in the gallery below.