China's Alibaba buys back half of Yahoo's stake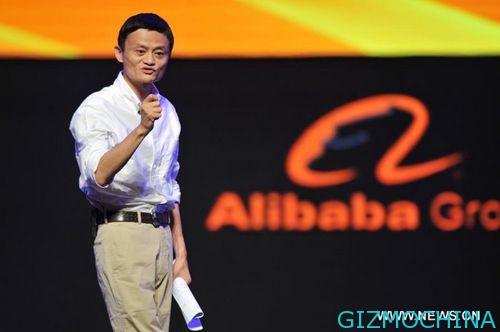 Alibaba recently a lot of things. Google has "ban" Ali cloud OS to half of the equity and then Ma, CEO of Alibaba held a clear development direction for the next decade, Alibaba repurchase Yahoo pieces are "big".
This year, Alibaba will become par the one trillion Amazon company. Perhaps inevitably, big company disease "surrounding" increasingly harsh competitive environment Jingdong Mall on the Internet and traditional channels Suning, Gome, the future pattern of electricity providers have sought to have a place. In addition, the 49-year-old Ma might have to worry about Alibaba successors.

Ali cloud crisis
"If I were a phone manufacturer, and the only option is only Android, I will be scared; any company want to have at least two suppliers." Recent Alibaba Group Chief of Staff Zeng Ming in the "Wall Street Journal" interview expressed the intention to compete with Google.
Perhaps such a move is too "high profile". The dramatic scene, half an hour before September 13 of Ali cloud and Acer conference, the organizers announced that the conference was canceled.
Ali cloud announcement that Acer has been pressure from Google. "Acer, received a the Google notification, said its new product equipped with the the of Ali cloud operating system, Google will release its Android product of cooperation and technology licensing."
Google's "ban" action caused a war of words between the two sides.
Even before Google senior vice president rarely come forward, the father of Android – Andy Rubin continuous audibles, claiming that Ali cloud systems is the "cottage version of Android, but the system is not compatible with Android, which will weaken the ecosystem . Google move to prevent the Andrews camp Hardware cornerstone of the Open Handset Alliance (OHA) division.
The Alibaba Group CTO and President Ali cloud Wang Jian comments Ali cloud OS is independent of the operating system, and is not part of the Android ecosystem.
In this regard, the – Andy Rubin, Ali cloud OS uses the Android operating environment, frameworks and tools. Ali cloud application market including Android application (even pirated Google applications). Ali cloud-based Android platform, using the results of the work of the OHA (Open Handset Alliance) to pay for this platform, this undisputed.
In the industry view, the two sides do not need to argue, Ali cloud need to follow the open source agreement the public cloud OS part of the code for the industry expert with Google code can conclude. But as of now, Ali cloud OS yet this move.
Legitimate fears that the future fate of Ali cloud OS, Alibaba Group announced that Ali cloud OS (cloud operating system business) will independently run Ali cloud business group mainly engaged in two business cloud computing, mobile phone operating system to accept the direct management of the Group.
"Mo for the clouds to cover our sight, scenery long vision." Ma announced in a letter to employees, the Group will cloud OS business investment of $ 200,000,000 and strengthen investment in talent, technology and facilities.
Hongbo (microblogging), said Ali cloud OS support, hope to continue to move forward. Tier handset manufacturers are afraid to cooperate with Ali cloud OS, its future development space is limited.
How the cloud will "step down" event, Hongbo is still not clear: "Some people say that do not understand the technical details of Ali, senior behalf of Ali cloud endorsement bet is to take their credit. Another The argument is that Ali cloud OS'm going to apply for the country's nuclear high base project, it is an absolute requirement that the independent intellectual property rights. "
"Ali cloud OS actual installed capacity is very small, hard to say what is the value of Alibaba Group's mobile Internet strategy." Hongbo think alibaba its no advantage in the field of re-doing a operating system might as well based on existing business of mobile Internet.
Ma finally got control of Alibaba
Sharply Ali cloud OS event "fermentation" when, Alibaba announced on September 18, it bought back half the stake Yahoo Inc owned in the company for about $7.6 billion, moving closer to an initial public offering.
Alibaba said it paid Yahoo about $6.3 billion in cash and $800 million in preferred shares in Alibaba Group. It also made a one-time cash payment of $550 million in connection with an amendment to the two companies' intellectual property license agreement.
Separately, Yahoo said it will return to shareholders $3 billion of the $4.3 billion of after-tax proceeds from the sale. This is in addition to the $646 million downpayment that it has already returned to its shareholders through buybacks.
Yahoo continues to own about 23 percent of Alibaba's common stock, valued at $8.1 billion, the U.S. internet company said. Together with preferred stock, its stake is valued at about $8.9 billion, Yahoo said.
Yahoo owned about 40 percent of Alibaba Group before Tuesday's transaction.
Alibaba said it has the right to buy back half of Yahoo's remaining stake at the time of the Chinese company's planned initial public offering.
Alibaba, which reached an agreement with Yahoo in May to buy back its shares, took its business-to-business e-commerce platform Alibaba.com private for $3 billion in June.
"The completion of this transaction begins a new chapter in our relationship with Yahoo," Alibaba CEO Jack Ma said.
Yahoo originally acquired its stake in Alibaba Group in 2005 in exchange for $1 billion and the sale of its Yahoo China business to Alibaba Group. Alibaba received $1 billion in funding from eight international banks including Barclays Bank, Citi, Credit Suisse, Deutsche Bank and Morgan Stanley and another $1 billion from China Development Bank.
It raised the remaining funds through an issue of convertible preferred shares and ordinary shares to investors such as CIC International Co Ltd, Boyu Capital, Temasek Holdings Pvt Ltd and DST Global.
Involved in "money" is more and more gossip.
Prior Alibaba B2B privatization there are media reports that the investors do not believe that the privatization offer may be attractive to shareholders realizable opportunity, Alibaba only privatization bid as the 13.5 Hong Kong dollars / share, and the issue price of the IPO of Alibaba identical. Compared with Baidu, Tencent much higher rate of return to investors.
The Alibaba to buy back Yahoo equity capital and the introduction of the National Development Bank, China Investment Co., Ltd. "national team" also be guess is that in order to pave the way for future financial business, reduce policy risk and seek safety Asylum. What is more is that this is a strategic investment of the state capital of network financial.
Hongbo do not agree with this argument. He believes that Alibaba the demand for funds, general funds and banks also find it difficult to support such a large amount of financing large institutions to join can be understood. In addition, the introduction of state-owned banks and investment companies with Alibaba equity structure is not directly related, the state-owned shares is very small, there is no meaning of "asylum".
"This is a pure leveraged buyouts share repurchases in the cast, CDB overseas investment to do a lot, I personally think that both financial investors, strategic investment purposes." Department of Finance and Industry Development Centre Secretary-General Huang Song, this held the same view.
Alibaba only the Weekly Times reporter responded by saying, we believe that a healthy and balanced shareholding structure will be conducive to the development of the company, we need to attract more looking forward to return by the interests of institutional investors. All the investors are very excellent institutional investors in China and overseas have good investment records.
Alibaba Group said that after the completion of this transaction, the Group's cash reserves of $ 3 billion.
Ali's future
Yahoo reports submitted to the SEC, to the Ali Group revenue grew 87.67 percent to $ 1.022 billion in the fourth quarter of 2011, net profit surge 453.9 percent year-on-year, to $ 253 million. Ali Group in the first quarter of 2012 revenue $ 805 million, a year-on-year growth of 64%; net profit of $ 235 million, a year-on-year growth of 356 percent.
The strong growth performance has been many investors are optimistic. Under the previous agreement of Yahoo and Alibaba Group, the Alibaba IPO in December 2015, Ali the right to buy back Yahoo holds 50% of the remaining shares in the IPO on the occasion. Therefore, after the success of repurchase held 50% stake in Yahoo, Alibaba Group overall listing process will also be accelerated.
Ali the share repurchase cooperation signed with Yahoo, there must be an additional protocol requirements Alibaba to be listed within a certain time limit, and must be listed as a whole, can not be a separate listing of its sub-brands. "Hongbo believe that only Ali Group's overall market , the largest shareholder of the money is safe, is tradable shares held in order to exit.
According to the agreement between the Jaba Ali repurchase of the shares held by Yahoo, the price per share of not less than $ 13.50 per share, Ali $ 35 billion valuation, the IPO when Ali valuation needs to reach 73.5 billion U.S. dollars, the issue price over 28.35 U.S. dollars per share.
In addition to the overall listing, Ma also points to the direction of development of the next decade Alibaba network operators conference this year, to the media, including Die Zeit.
Ma said, Taobao and Lynx Total transactions from 1 million in 2003 to development to one trillion yuan this year, ranked 17 in the domestic provincial GDP. Alibaba future management from the company towards ecological.
Ma said Alibaba the next decade, will be the center of gravity from outside to inside, in the adjustment of organizational structure, completed a "three-step" strategy. The first step is the Alibaba platform strategy. Currently, Alibaba Group has been split into international B2B domestic B2B wireless Ali cloud, Ali, Ali, financial, Taobao, Lynx seven platforms. The second and third steps were financial strategies and the construction of the data.
"Due to the rapid development of the size of the network operators, capital requirements than traditional companies anxious and cross-regional, the integrity of the system is under construction and other reasons, the bank is hard to meet their needs. Alibaba hopes the funds lending business through cooperation, the completion of the network operators; Ali Baba to play a role for the state to make weather forecast data to make based on macro judgment for the state, local government, "Ma said.
"Ali data services or financial business has its obvious advantages, most of the domestic e-commerce transactions have taken place in Ali platform involved in almost all aspects of the entire manufacturing, commercial, and circulation, if we can use good be the entire manufacturing sector in China have significant impact on financial business, Alipay has great potential, Ali finance small loans business banks do not have the advantage, can be very microfinance can have a huge amount of customers at the same time, business credit data platform rests in the hands of Ali, the bad debt rate will be very low. "Hongbo analysis.
"As CEO, when others see the bright side, I want to see the bad side," Ma said.