The picture of Meizu MX2 leaked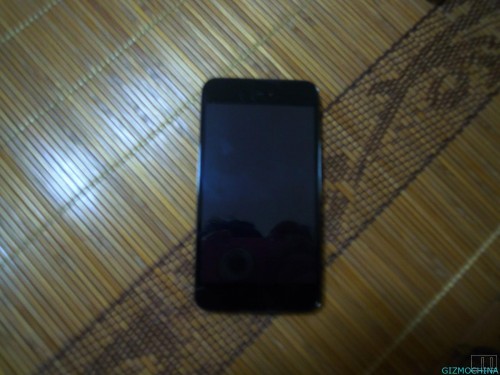 After we have mention about Meizu MX2 design patent diagram, today we have a couple of leaked picture of Meizu MX2 which has ultra-narrow border.

While J. Wong has been say on the forum about the screen of Meizu MX2 will packs with 4.4-inch screen size, and the MEIZUME forum member has been expose the real machine of Meizu MX2, I think this is a engineering device and there is no Meizu logo on the body.
It should belong to the earlier works smartphone, but we still analyze a lot of things regarding to this picture. Viewed from the front, MX2 compared to the MX, the biggest difference is canceled entity HOME key, which also coincide with the rumors; positive at the earpiece seems more slender, and the screen should be 16:10 ratio, according to pass on its 4.4-inch screen resolution of 1280 x 800 pixel, virtual keys, the screen should still 3:2 screen ratio; can be seen from the front MX2 border is very narrow, it is J.Wong said the border is only 2.2mm, the MX2 front would be very nice if realized.
Can be seen from the back, Meizu MX2 flash position from the camera head side to bottom, is more suitable for people to cross the screen with both hands; while the speaker is also moved to the side of the body near the bottom.
As for the hardware configuration of the phone, the rumored Meizu MX2 will use the 1.6GHz Exynos 4412 Quad-core processor, but also equipped with up to 2GB of RAM, while the phone's battery capacity will upgrade from 1700mAh to 1930mAh. The camera will be replaced by a large aperture of f/2.0 and 8 megapixel camera. Based on Android 4.1 OS and Flyme UI. We assume that the price maybe 2999 yuan.