Oppo Find 5 with 1080 HD screen leaked on the Net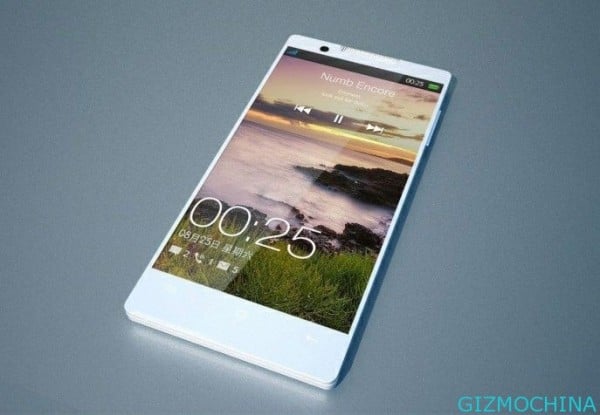 OPPO Find 5 is become a hot rumor, this phone will packed with 1080p HD screen sdisplay and good specs of hardware configuration, Sina microblogging was exposed the final design of Oppo Find 5 smartphone and we have a couple picture about those phone.

Oppo Find 5 using a 5-inch FHD (1920 x 1080 pixe;) the next generation of ultra-pole screen with Sharp's latest technology, and has stunning 3mm ultra-slim bezel design, this phone is more thicker than Motorola RAZR.
By design, we can see the Oppo Find 5 should be using a one piece aluminum body, the power button design on top of the body, the volume keys on the right side of the body but there is  a dedicated camera key on the side of the body. Oppo Find 5 has a large grid-like handset design, the left side of the earpiece, and 2 megapixel front-facing camera.
On the back body there is a 12 megapixel Sony back-illuminated camera. It is worth mentioning that 6.9mm thickness body is the good effort from Oppo when this phone has been comparewith iPhone 5 by CNN News few days ago.
According to previous news, OPPO Find 5 will be powered by the the Qualcomm APQ8064 quad-core processor, packs with 2GB of RAM + 16GB / 32GB of ROM, screen ratio of 16:9, with Corning Gorilla glass, the thickness is only 6.9mm, and the weight is 149g, Sony back-illuminated camera with 12 million pixels, support 1080P video recording, 2 megapixel Samsung front-facing camera, powered by 2500mAh large capacity battery, both black and white shell replacement color, and support for wireless charging. The price is between 2,998 – 3,298 yuan, we have to wait until Oppo released the official price in the near future.