Should Lenovo to buy Hawlett-Packard?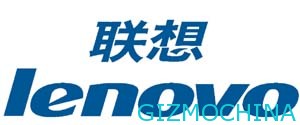 Lenovo is one of Chinese companies which built PC and electronics gadgets. Back in 2005, caused a strong reaction from the U.S. Congress, the company has acquisition by IBM's PC business. Through this acquisition, Lenovo Group has been able to challenge with Hewlett-Packard, and may become the world's largest PC manufacturer.

According to Chinese media reports in the last week, Lenovo Group ready to challenge Apple in China and the global smartphone and tablet computer market.
As a Chinese company, Lenovo Group enjoys three advantages: a strong brand name, R&D infrastructure, as well as a vast network of channels. But these are not enough to counter Apple's innovation and marketing. In fact, R&D and marketing the basis of the Lenovo Group in China, it is the company short board.
As I had mentioned that the Chinese economy is not good for the Schumpeterian entrepreneurship. Because Schumpeter "the most significant feature of the theory of innovation, production technology innovation and production methods change is to emphasize the paramount role in the process of economic development of the capitalist.
Find and develop new products such as the iPhone and iPad, and can not be the perfect blend of Chinese culture together, which is not to say that Chinese people lack the ability or knowledge to pursue innovative. China's problem is its system settings, making it impossible to follow or catch up with the demand for new technology and global markets.
Now, Lenovo wants to be the Apple of China. That's why Lenovo needs a larger presence in the world's largest consumer market in the US. And a purchase of Hewlett-Packard or parts of it could be a quick and inexpensive strategy to achieve this objective.
HP's current market capitalization of about $ 28 billion acquisition of the company is very suitable for the association's business will make Lenovo Group, the utility and synergy, a number of areas in the global high-tech industry leader. Lenovo Group will not only allows the HP built smartphon which using Palm WebOS to achieve recovery, but also can develop its own smartphone for against Apple's iPhone.
Above all: HP either as a whole or part of the business, are in line with the ambitions of Lenovo Group; HP shareholders should not be sold to Lenovo Group held hesitation, because as time goes on, they hold HP stock value also will continue to shrink. Of course, the Lenovo Group this time is till doing their oefforts about how to get the United States Congress, to takeovers HP is another thing.