Google accidentally shipped 32GB Google Nexus 7 to Japanesse consumer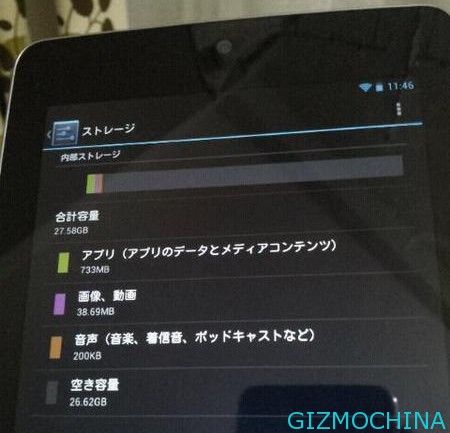 One of Japanesse consumer is happy, he got the 32GB of Google Nexus 7 while he ordered 16GB of Google Nexus, It's seems Google accidentally shipped to their consumer.

As evidence, the Japanesse consumer, who has Twitter name as "Oppose" was posting photos of those Jelly Bean Android 4.1 tablet on Twitter. In the photo, the tablet has 26.62GB free capacity, the total capacity that could be used as 27.58GB.
The emergence of news is of course very encouraging. At least, this news confirms the existence of Google's Nexus 7 that was widely rumored 32GB.
From the first launch, Google only provides two versions of the Galaxy Nexus, the 8GB version and the 16GB version. With no microSD slot, of course, a tablet with a larger storage capacity is the main option for consumers. There has been no confirmation from the Google on this accidentally shipping.