The price of Lenovo ThinkPad Tablet 2 announced starting of $629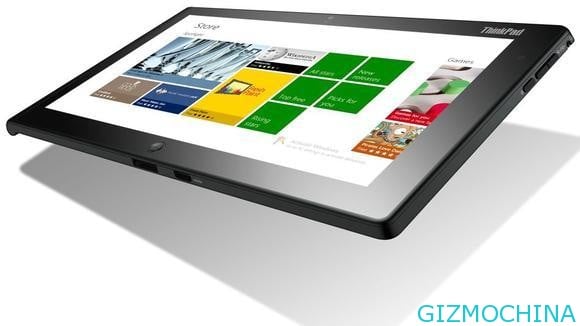 Windows 8 is becoming the popular platform for tablet, and few manufacturer has been starting to flow their products with those systems. One of Chinese electronic manufacturer, Lenovo is ready to launch the Lenovo ThinkPad Tablet 2 which powered by Windows 8 operating system.

According to TechRadar reports, the ThinkPad Tablet 2 will be have starting price at $ 629 and this price does not include a keyboard and other accessories. As we all know, the ThinkPad Tablet 2 will be running Windows 8, officially sale on October 26, 2012. While the first sale of countries, including the United States, United Kingdom, Germany and Japan.
ThinkPad 2 comes with a 10.1 inch 1366 x 768 display, stylus support, a battery that can keep the tablet up and running for about 10 hours, an 8 MP camera on the back coupled with a 2 MP front-facing sensor, USB, NFC and LTE connectivity. Spec-wise not everything has been unveiled but more recent reports indicate that the device might be powered by an Intel Clover Trail CPU running at 1.8 GHz, although initial rumors were hinting towards a CloverView Intel Atom processor.