Lenovo released Lenovo Yoga, the first flip-style Windows 8 device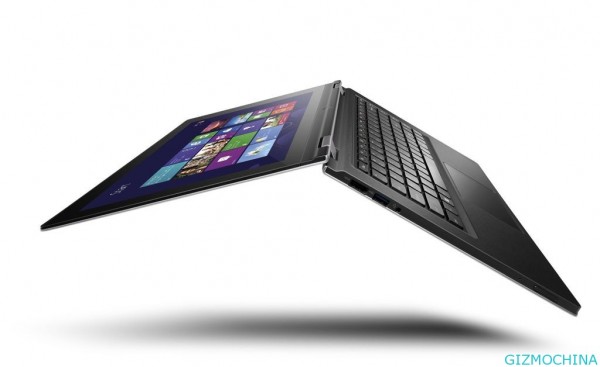 Lenovo, the one of CHinese computer manufacturer is ready to compete in Windows 8 device market, after Lenovo unveiled the Lenovo ThinkPad Tablet 2, now they ready to launched Lenovo Yoga 13, this is WIndows 8 device which has unique design since has flip-style device on the market.

Lenovo Yoga 11 and Yoga 13 fomerly showing at CES Conference, and now we have official confirmation from Lenovo about the detail about those products.
The Lenovo Yoga 13 will be powered by Intel i7 processor, packs with 13.3-inch IPS screen (1600 x 900), Intel HD 4000 graphics processor upgrade to 8GB DDR memory, 128/256GB SSD hard disk, 720P front-facing camera, weight for 1.5KG (3.4 pounds). Yoga 13 will also use a full version of Windows 8 Professional Edition because this device using Intel processor.
The Yoga 13 display supporting 10-point touch and can be flipped to 360 degrees, this device is still a relatively new design in the market today. Lenovo claimed that this device is the third generation device, thanks to Intel ULV processor, the device can operate for at least 8 hours of battery life. There is a "brothers",thats called Yoga 11 with Windows RT system. Unfortunately, we don't have any detail information about the price, but this device will bi hit in the global market on October 26.