Mimi PAD3, 6-inch smartphone with MTK6577 chipset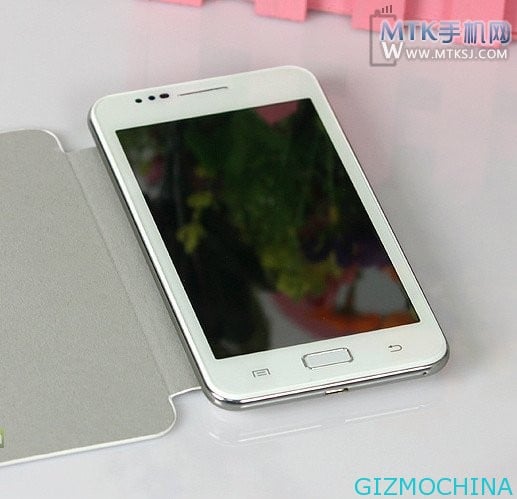 Most user today need larger screen device, and we have another 6-inch smartphone from domestic market, thats called Mimic PAD3, this is the upgrade smartphone from previous version, Mimi PAD2 which using MT6575 single-core processor and Mimi PAD3 comes with MT6577 dual-core processor.

Mimi PAD3 has same form factor and same design with the previous version, while the body is close identical to Mimi PAD2 they don't need to re-design the Mimi PAD3 motherboard I think,
This phone has 6.0 inches screen size, made from TFT with 800 x 480 pixel resolution, has 3 megapixel front-facing camera and 5 megapixel rear camera and is equipped with LED flash light. The key aspects of Mimi PAD3 is two virtual keys with a physical Home key combination.
The the Mimi PAD3 body covered with good material, while there is no logo on the back cover, just a camera with flash light and speaker phone on the back bottom area, is very simple design but its so elegant.
Other hardware aspects, The Mimi PAD3 also has 512MB of RAM and 4GB of ROM, support for external memory card, powered with 3000 mAh battery capacity, running Android 4.0 system. Mimi PAD3 also supports for light sensor, gravity sensor, proximity sensor, and supports for dual card dual standby.
The price of Mimi PAD3 is around 1,288 yuan, comes with two battery, original charger, data cable, headset and screen protector.