ZTE Grand Era V985, the thinnest quad-core Android smartphone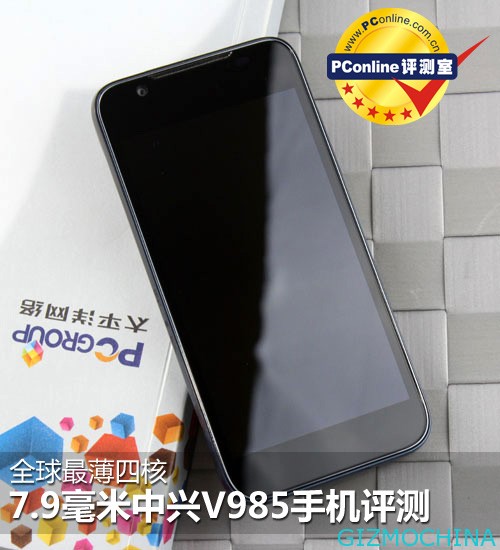 Back in 2011, when the dual-core smartphone begin their debut, and now we are on quad-core era, just only need less than twelve months for new technology to increase and now the smartphone market demand to higher and higher specs chipset.
Now, the quad-core phone is also becoming more common. Compared to some of the international brand of quad-core phone, although they are very strong in terms of performance, but one of Chinese manufacturer, ZTE as a domestic and foreign well-known Chinese brand, today brings the world's thinnest quad-core phone through their product called ZTE Grand Era V985.
1. Specs
ZTE Grand Era V985 is a good smartphone, as early this year, this phone is shown in China International Communications Exhibition 2012.  The ZTE Grand Era V985 is a star of the models in this the year of Asia and the world's largest international information communication class exhibition, ZTE V985 is the world's thinnest quad-core phone.
ZTE Grand Era V985 Specs
CPU : The Nvidia Tegra3 quad-core 1.5GHz
RAM : 1GB
ROM : 4GB up to 32GB memory card expansion
Screen : 4.5-inch 1280×720 pixel resolution IPS
Camera : 8 megapixel the BSI back-illuminated sensor + 1.3 megapixels front-facing camera
Operating system : Android 4.0.4
Type of SIM card : Single card, standard SIM card
Body size :  133 x 66.2 x 7.9 mm
Battery : 1800mAh (non-removable battery)
Network standard : WCDMA / GSM
Weight     : 115g
From the specs above, awe can see that ZTE Grand Era V985 is a good products, powered by ZTE NVIDIA Tegra 3 quad-core processors, running up to 1.5GHz clock pseed. The screen is packs with 4.5-inch IPS screen resolution support for playing 720P, the display is very clear.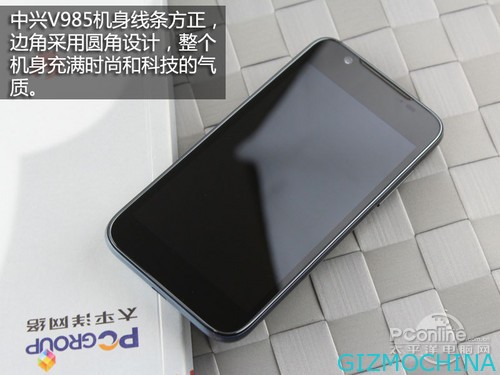 In addition, ZTE V985 with BSI 8 megapixel back-illuminated sensor camera, and front-facing camera of 1.3 megapixel camera, the ability to take pictures is also very strong. And, the highlight of the whole is the ZTE V985 only 7.9 mm thickness, finished beauty figure makes it the world's thinnest quad-core phone on the market today.
The ZTE Grand Era V985 design is very excellent, due to the thickness is only 7.9 mm, it looks very slim and steeped in science and technology. The front cover of a 4.5-inch screen seems particularly very good looking and has nice aesthetic design, and make the phone look so elegance.
While the body design cover is very simple, no extra things, only one of the volume buttons on the right side. Have to praise to make the ZTE V985 body thickness of 7.9 mm and the touch is very comfortable, but I feel more comfortable with the weight of 115 grams thick, also highlights the intentions of the resurgence in the design of a quad-core phone.
2. The Design
ZTE V985 using built-in non-removable battery, this concept make the body design more simple and thin, thats why the ZTE V985 has 7.9 mm thickness. The back cover also uses a two-part design, thats make the device more simple and good looking design.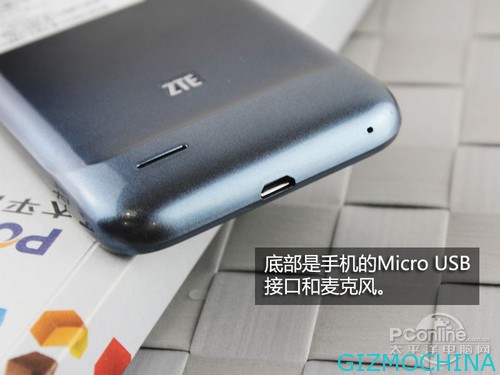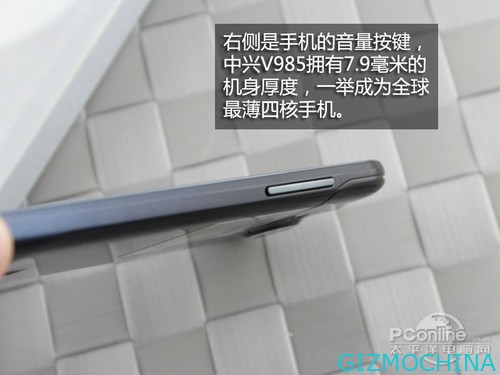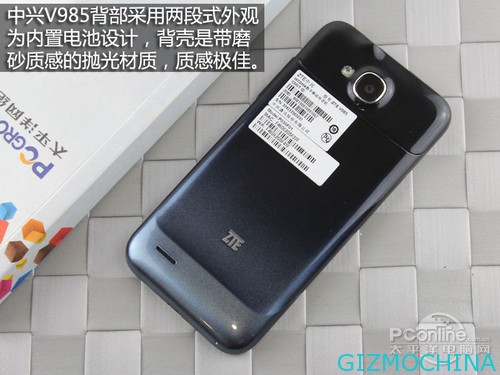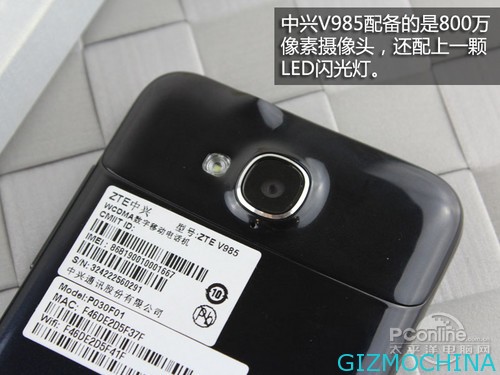 ZTE V985, equipped with 8 megapixel BSI camera with back-illuminated sensor designed to be relatively high-performance and prominent design. Next to the LED flash, plus BSI sensor camera, you  can use for night shooting performance.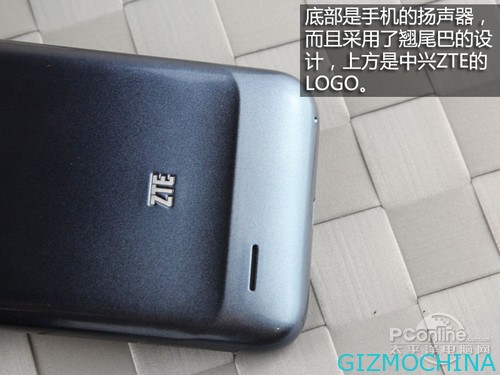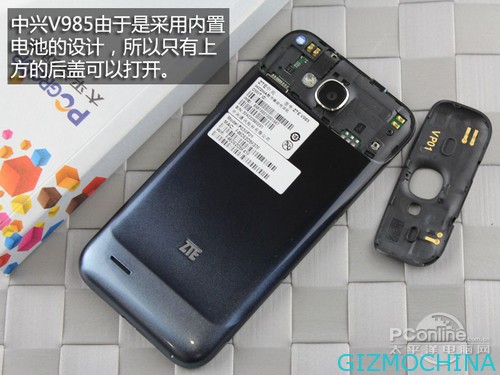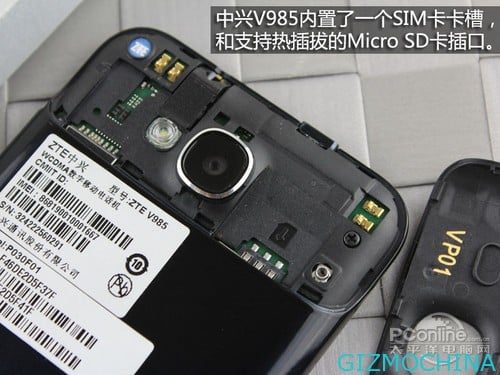 The ZTE Grand Era V985 using a built-in battery, its very difficult to open the battery by your self, except if you're an advanced user. In the top of back body, there is a part for the user slip the simcard and memory card, interestingly, the memory card has a hot-swap feature, thats mean you can open the memory card without power off the smartphone. This part is also has fungtion as an antenna signal.
IPS screen display
ZTE V985 screen has a 4.5-inch, IPS screen resolution is now extremely clear and sharp with 1280×720 pixels resolution, the display is very crisp. Thanks to the high-resolution and standard RGB arrangement, even close to the screen is very smooth and the viewing angle is very wide. So you can see the smartphone's screen in variety of angle.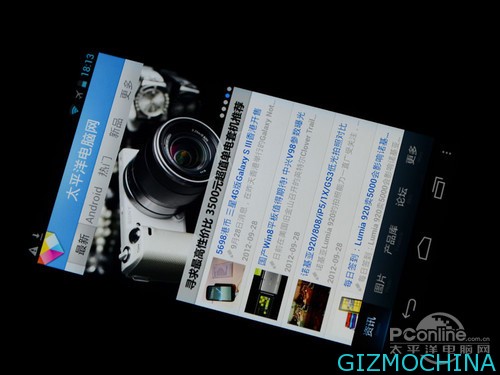 3. Operating System and User Interface
The ZTE Grand Era V985 is running Android 4.0.4 Ice Cream Sandwich operating system, this make the phone looking good in addition has a better interface and perfect systems for Android apps today.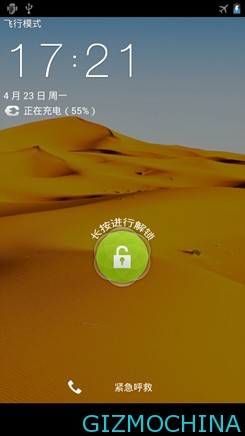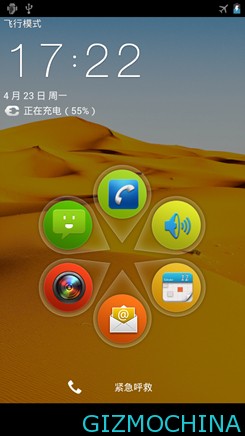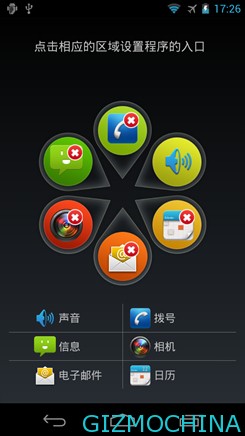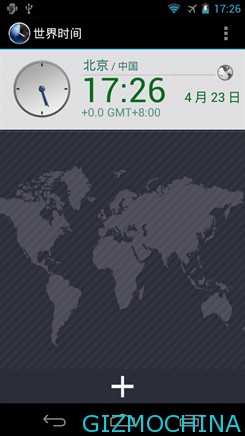 You  will find the standard operational and procedure to using this phone, for instance when you want to unlock the phone, you can slide the lock icon on the screen or tap and hold for a little bit longer with your thumb.
This phone is also has system stability and user friendly interface since using Android 4.0.4, comparing to the previous ZTE smartphone model, this V985 smartphone has greatly improve and has nice and smooth performance.
4. Multimedia Experience
The ZTE Grand Era V985 offers great experience for entertainment since this phone packs with great multimedia experience, this phone support for dolby sound system, can effectively enhance the phone sound quality, enhanced three-dimensional sound and has greater sound output for smartphone.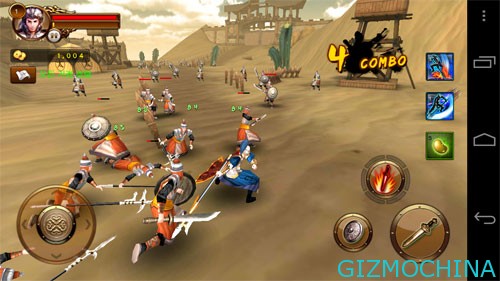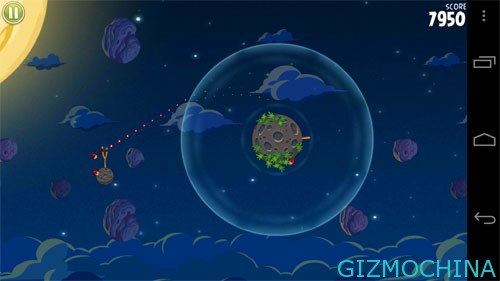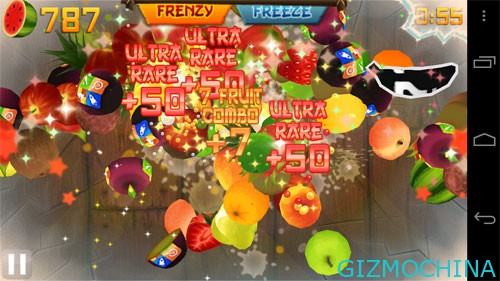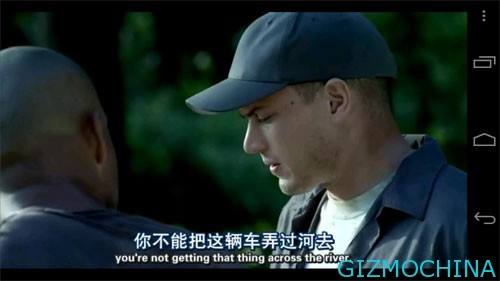 Powered by NVidia Tegra 3 chipset, this smartphone also support for high-end graphics apps such as 3D games and better for eatching movie, also the perfect support for 1080P high-bit-rate video playback. The screen appearing the great and smooth display while we try Angry Birds and Fruit Ninja, the most addicted popular game for Android.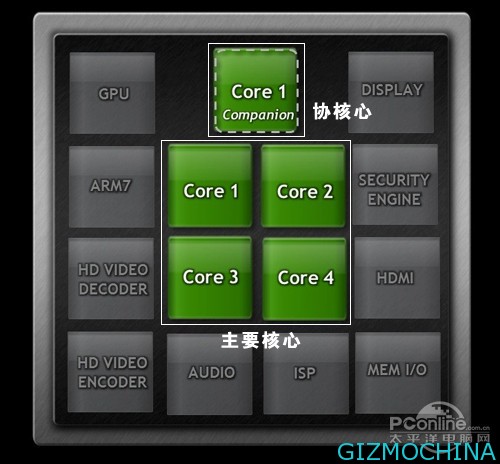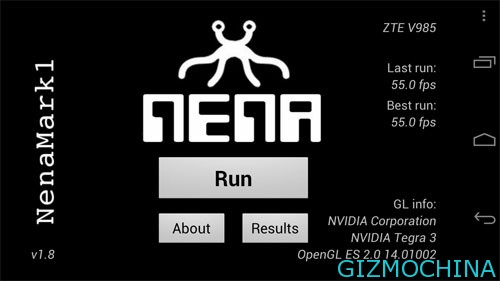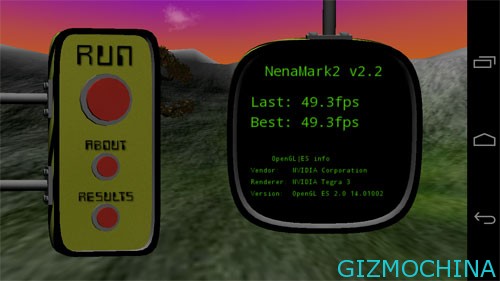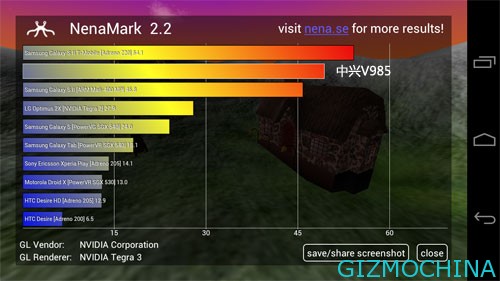 5. Camera Performance
The ZTE V985 camera has good configuration since packs with 8 megapixel BSI back-illuminated sensor camera and LED flash light, the phone can greatly enhance the ability to take pictures in low light, and ZTE V985 supports for anti- shaking picture, HDR camera, panoramic camera, face recognition, fast snapshots and up to 10 speed continuous shooting. In addition, the 1.3 megapixel front-facing camera also support for multiple mode settings. The ZTE V985 also supports for taking video with 1080P full HD resolution video recording.