Huawei Y300 with Jelly Bean and Dual Core 1.2GHz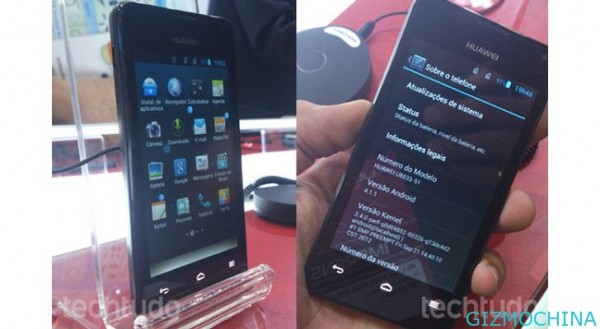 Huawei, one of Chinese manufacturer has unveiled an Android smartphone for the middle to lower class, for Brazilian market. The phone is Huawei Y300 is priced around US $ 250.

This smartphone comes with the Android 4.1.1 Jelly Bean operating system. The Huawei Y300 also has a pretty good processor, the dual core processor with a speed of 1.2GHz and supported by 512MB of RAM. In addition, this phone also has a fairly lightweight size, which is only 120 grams.
There is no official information about the other specs of this phone, such as the internal memory of this phone and camera. While the display of this phone is quite large with 4 inches with a resolution of 480 x 800 pixels.
On the battery, Huawei Y300 has a Li-Ion battery with a capacity of 1730 mAh. To be sure, this phone will be launched in December for the Brazilian market. There is no certainty whether this phone will also be launched in other countries.