PIPO S2, 8-inch tablet device powered by RK3066 chipset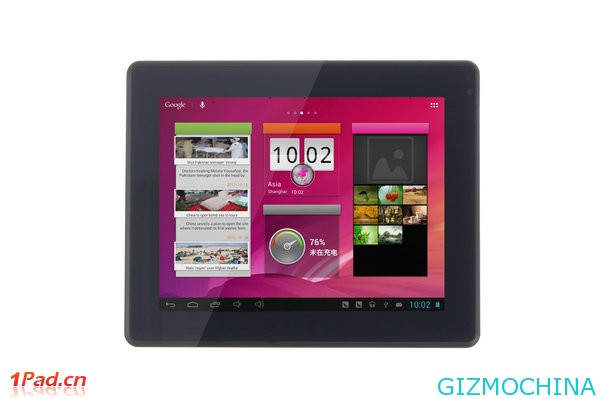 Android 4.1 operating system has been released for some time now, many people still do not have the opportunity to be able to taste those new Android system since the device has too expensive for some people, but there is another manufacturer to bring Android 4.1 system throuogh the PIPO S2 Android tablet.

This new tablet is running with the new Android 4.1 system and use the Rockchip RK3066 dual-core CPU, 4-core GPU, and even better to play games on the Internet, Let's take a look.
The PIPO S2 powerted by Micro RK3066 dual-core, running at up to 1.6GHz clock speed, 1GB of  DDR3 and 16GB of internal storage, powered by Android 4.1 operating system; 8-inch multi-touch HD display resolution of 1024 x 768 pixel; equipped with 3 megapixel rear camera, and 2 megapixel front facing camera, supports for WIFI, gravity sensor. This tablet also has HDMI port interface, 3.5mm headphone jack, TF card slot, and USB interface.
Here are the brief specs of PIPO S2
Time to market     : In 2012
Operating system : Android 4.1
Processor  : RK3066 dual-core
Screen Size : 8 inches
Screen resolution : 1024 * 768
Touch mode : Multi-point capacitive
System memory / storage : 1GB of DDR3 / 16GB
Extensible Storage : 32G TF card expansion
Other features : Wi-Fi, HDMI
Shell material : Plastic