ZTE U960s3 with 4.3 inches MT6517 dual-core smartphone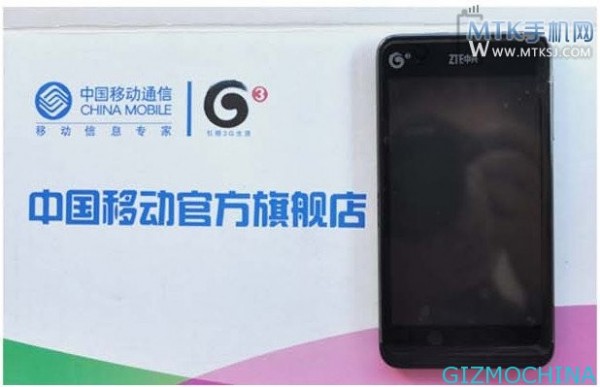 ZTE is one of popular manufacturer from domestic market, is now they are ready to release custom smartphone for China Mobile through their new smartphone products called ZTE U960s3 Android smartphone.

The ZTE U960s3 is an upgrade version from previous version, and now this smartphone is powered by Mediatek MT6517 dual-core chipset. This phone is selling for 1199 yuan and targeted for China Mobile customer.
ZTE U960s3 has a similiar design with the previous ZTE U960, the ZTE U960s3 packed with 4.3-inch TFT screen with a resolution of 800 x 480 pixel, equipped with 3 megapixel front-facing camera, and there is China Mobile G3 logo in the upper-left corner position.
ZTE u960s3 volume control keys in the right side of the body, while there is no key on the left side, on the top of the body there is a 3.5mm universal headphone jack and switch / lock screen button, the whole body more slim, the thickness of only 9mm.
On the bottom of the body, there is USB data cable / charging port, in addition to 3 megapixel front facing camera, ZTE u960s3 also has 5 megapixel main camera on the rear body, supporting HDR, with LED flash light, and be able to meet the day-to-day shooting needs.
Other hardware aspects, ZTE u960s3 has United Nations Development Division MT6517A dual-core processor frequency to 1GHz, support for TDSCDMA / GSM dual network dual standby, with 1GB of RAM and 4GB of ROM, to meet the multi-program at the same time running the memory consumption.
Powered by 2000 mAh battery capacity, according to official statistics, the ZTE U960s3 has 13.5 hours talk time and up to 300 hours standby time, in addition to running Android 4.0 operating system, supports commonly used Bluetooth, WIFI, GPS, etc. and has built-in gravity, light, distance sensors and electronic compass.