Xiaomi 1S youth edition has been disassamble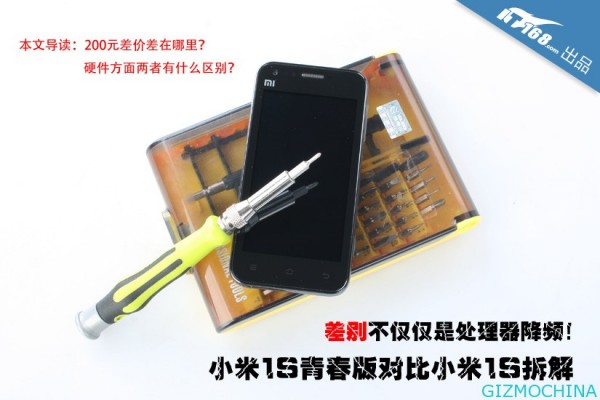 While we have covered about the Xiaomi 1S youth edition will be available in Chinese market on October 23rd, 2012, we have a dozen picture of disassambling those smartphone.

The Xiaomi 1S Youth edition has 4 inch screen size and powered by 1.930 mAh battery capacity, sports with built-in 1GB of RAM and powered by dual-core processor which running at 1,5GHz clock-speed. This clock speed is downgrade version from 1,7Ghz clock speed.
The Xiaomi 1S Youth version has reduce camera capability, you can grab the picture using 5 megapixel rear camera and 1,3 megapixel front facing camera while Ciaomi standard edition has 8 megapixel rear camera and 2 megapixel front facing camera.
Here is the picture of Xiaomi 1S disassamble picture: