Xiaomi Hong Mi 1S will adopt MediaTek MT6588 chipset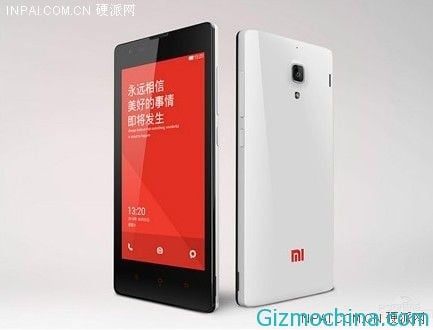 While we are waiting the new release of Xiaomi Red Rice 2 smartphone, there is another news that Xiaomi will release the Xiaomi Hong Mi 1S smartphone with MediaTek's true eight-core MT6588 processor, which is the high-end processor models.

Speaking MT6588, the user may know very little, in fact, it is the eight-core MT6592 processor, quad-core version, which uses 28-nanometer manufacturing process, based on the cortex A7 architecture, and running at 1.7Ghz clock-speed, built-in ARM MALI-450 MP4 GPU chipset and MT6592 addition to the core difference between the number, the main difference is the main GPU frequency is only 600MHz, while the MT6592 is 700MHz.
It is learned from Xiaomi 4th generation release is still some time, but this time will release new Xiaomi that using Snapdragon 800 processors using this vacancy. Millet phone launched in accordance with custom, And Xiaomi 3S is an upgraded version of its flagship machine will launch in the near future, will be used Snapdragon 800 MSM8974AC processor, price is still 1,999 yuan ($330 USD).