Lenovo LePhone A800 Music phone packed with 4.5 inch screen and dual core processor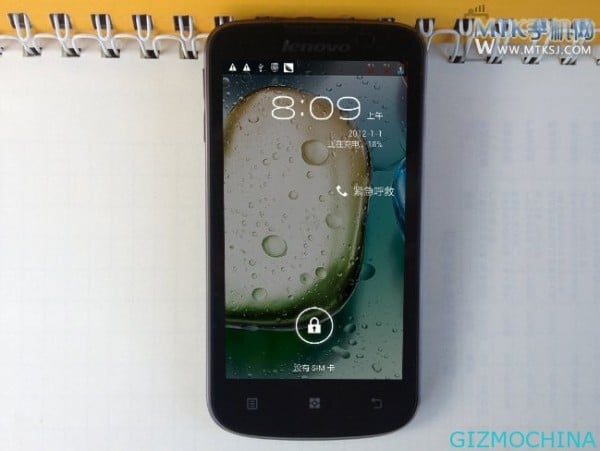 Since Mediatek released dual-core processor in the first time, domestic mobile phone manufacturers have been using this chipset on their series smartphone products. One manufacturer that uses this chipset is Lenovo.
Lenovo has just introduced their new smartphone, the Lenovo LePhone A800 music phone. And some time ago Lenovo has showcased this phone in the previous Beijing International Telecommunications Exhibition 2012 to bring variety of customized intelligent terminal of its debut, and received favorable reviews from the industry.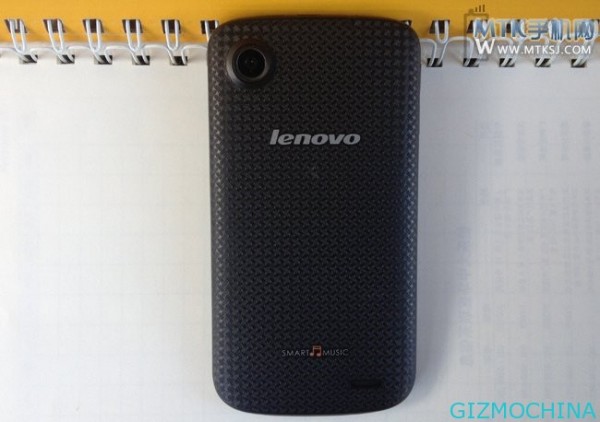 Lenovo LePhone built by Lenovo and introducing for China Unicom customer, this phone has 4.5-inch IPS HD screen, also with great ergonomic design and fit on the ivory white and deep black color schemes. It is easy to see, Lenovo in lot of effort on the design. In terms of performance, powered by 1.2GHz express dual-core processor.
Lenovo A800 music phone has stylish design, has rounded corner, followed the usual style of Lenovo smartphone family. The front of the phone is equipped with 4.5-inch IPS screen, good viewing angle, resolution of FWVGA level. The bottom of the screen is the Lenovo style three external touch-sensitive keys , from left to right are Menu, Home and Back keys. Thee is a logo on the top of the screen, the right side of the sensor device. Unfortunately, there is no fronct facing camera on the A800. Only 5 megapixel rear camera without led flash light.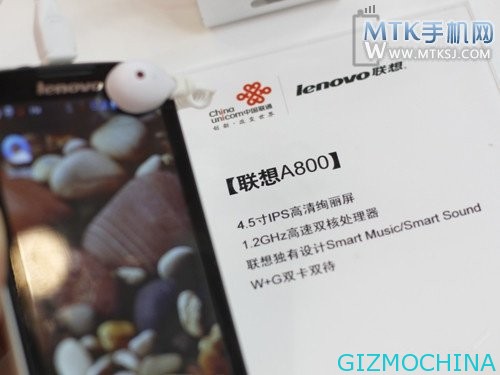 The Lenovo A800 packs with smart music application, this music players performed better in most right corner is the speaker of the A800. This phone is powered by  MediaTek MTK6577T dual-core 1.2GHz processor, equipped with 512MB of RAM and 4GB of storage, sports with 2000 mAh battery capacity, running Android 4.0 operating system, another commonly used are Bluetooth,  GPS, WIFI, WLAN functions are supported, and a built-in gravity sensor, light sensor and distance sensor, support for dual card dual standby, body measurements size is 133.5×68.9×11.5mm.
We estimated about the Lenovo LePhone A800 is about 1,200 yuan, so what do you think?