Android smartphone capture of 75% of the global handset market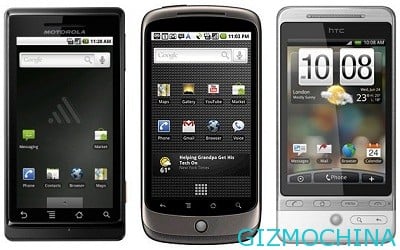 Android platform would still seems to persist, at least for the next few years. Android platform It looks so dominant in the global smartphone market.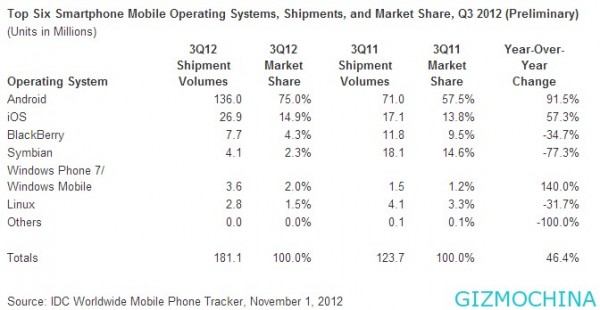 In the third quarter of 2012, IDC shows that Android phones captured nearly 75 percent of the smartphone market. In a total of 181 million units of smartphones were sold, of which 136 million units were Android smartphones.
The number has increased dramatically over the past year. In the same quarter in 2011, Android phones only as much as 57.5 percent of the market controlled by the volume of sales reached 71 million units. The spike is very significant, reaching 91.5 percent.