Bifer Firefly smartphone, powered by MTK6575 chipset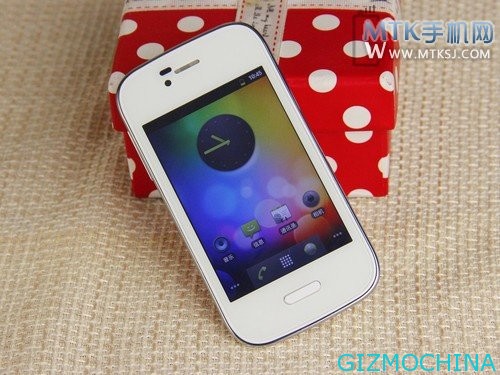 As people increasingly high demand for optional smartphone, everyone are focused on the big brands, high specs smartphone products, in fact, there are many cost-effective mobile phone in the thousands, Bifer, recently introduced a name Firefly smartphone.

Firefly smartphone powered by MTK6575 processor, running on 1GHz clock speed, quite to the performance, this Firefly phone supports dual sim dual standby, but does not support the 3G network. The combination of dual 512MB of memory, support for external expansion storage.
The Firefly smartphone is equipped with a 3.5-inch IPS retina screen display resolution of 960 x 640 pixel, which many do not have the advantage of the same-priced phone. In addition, equipped with 5 megapixel rear camera and 3 megapixel front facing camera combination, the battery capacity of 1350 mA running on Android 2.3.6 systems. Also supports gravity, light and distance sensor.
Firefly has 119 x 62 x 9.9mm body size makes the whole phone is very small, more rounded appearance, silver-white in box for mobile phones appearance plus a lot of points, giving the overall delicate sense of fashion, while the 9.9mm body thickness even if the girls can easily get. The 3.5-inch the original retina screen display, pretty good color reproduction, viewing angle IPS panel performance was quite satisfactory.