Picture – Mass production of 28-nanometer quad-core phone Xiaomi MI2 smartphone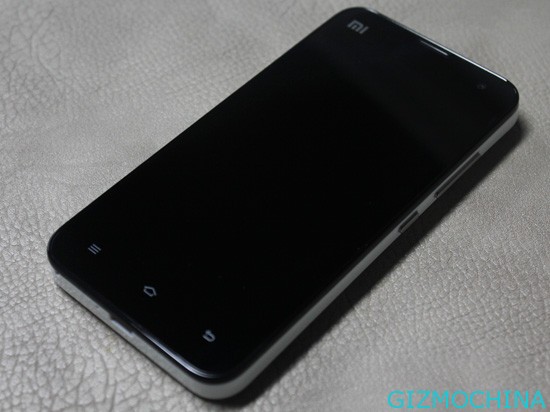 Android celebrate its birthday on the same day, we also get a The domestic smartphone – Xiaomi smartphone production equipped with a depth customized Android MIUI system. Xiaomi phone is listing as the good smartphone and has wide attention, more "hunger" for its unique network marketing tempt the appetite of the "fans" are.

On behalf of the listing of Xiaomi MI2 smartphone equipped with a 28-nanometer processor, powered by Qualcomm 8064 quad-core processor, running at 1.5GHz clock-speed. The powerful GPU support for 1080P high-definition video and 3D games is in place, while the price of 1999 yuan compared to the previous generation Xiaomi is not the slightest rise, turns out to be the "high cost" to the end. Let us take a look at the true capacity of this cost-effective smartphone.
After announced in Beijing on mid-August, the Xiaomi Phone 2 has appearance with most of the specs match the many leaks we've come across: 4.3-inch 720p IPS display by Sharp, Qualcomm's Snapdragon S4 Pro APQ8064 quad-core chip, 2GB RAM and 16GB memory. To power this beast, Xiaomi's packed this phone with a 2,000mAh cell, but you can also purchase a 3,000mAh version if you don't mind the extra 2mm thickness on the phone. Xiaomi Phone 2 powered by Android 4.1 (Jelly Bean) OS with Xiaomi's custom MIUI ROM.
This smartphone is very good quality device for taking a picture since equipped with 28mm lense 2 megapixel front-facing camera and a 27mm F2.0 8 megapixel BSI camera on the back.