Big Cola, 5-inch smartphone with dual-core processor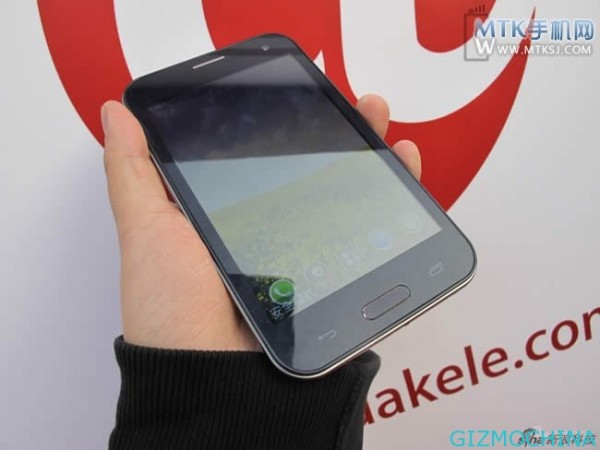 5-inch Big Cola smartphone is here!, when I first time heard the name of this phone is very ridiculous, but thats the real name of the phone, come from Chinese manufacturer, name "Dakele" in Chinese, the new 5-inch smartphone come for domestic market.

This phone is packed with 5-inch screen size and the price is quite interesting, the 999 yuan or around $160 is very affordable price for smartphone which packed with 5-inch screen as same as Samsung Galaxy Note as a popular brand for a while now.
Big Cola packs with 5-inch 960 x 640 screen resolution, powered with a dual-core processor, and sports with 1GB of RAM, 4GB of ROM, 5.0 megapixel rear-facing camera, powered by 2,450 mAh battery and running Android 4.0. also known as Ice Cream Sandwich. This phone also equipped with twi simcard slot which support for dual-card dual standby.
The Big Cola smartphone has sleek design since has 147 x 85.6 x 10.9mm size dimmension that an fit in your hands and the 5.0-inch screen equipped with TFT screen with a resolution of 960 x 540 pixel.
In front facing area, there is one big physical button for back to the home screen and two soft button for back and switch between running applications. While the micro USB located on the bottom of the phone. And the power button located on top of the phone beside the 3.5mm headphone jack.
Here are few video of Big Cola Smartphone, while the picture after the break: