HTC willing to sign a cross-licensing agreement with Apple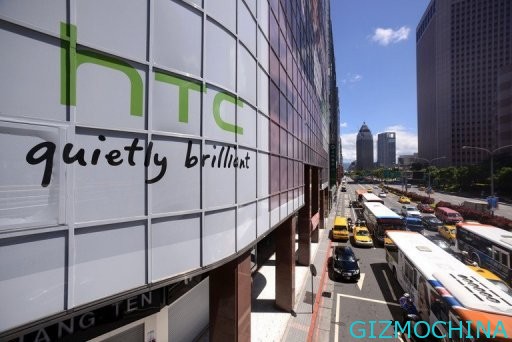 Apple and HTC signed a settlement agreement, although both sides did not disclose the contents of the settlement agreement, but we may be able to guess.

Apple in October 2010, its number of smart phone patent licensed to an Android phone manufacturers authorized price of $ 30 per phone. If the other party is willing to sign a cross-licensing agreement, Apple said it is willing to authorize the price reduced to $ 24 per phone.
On Saturday, Apple announced that it has a second Android handset makers HTC signed a 10-year cross-licensing agreement, but the two sides did not disclose the content of the agreement.
Apple granted patents manufacturers Samsung, it loses a lawsuit in California, the results need to pay $ 1.05 billion in damages, it is this appeal and hope to reduce that compensation.
Due to various reasons, HTC signed a patent cross-licensing agreement with Apple more than Samsung. First of all, it is different Samsung smart phone sales already exceed the the Apple iPhone, HTC in the global smart phone market share has been in reducing, according to market research firm IDC, HTC in the global smartphone market share from last year 10.3% in the third quarter dropped to 4% in the third quarter of this year.
Secondly, HTC's revenues and profits have been four consecutive quarters in decline.
Third, it has lost a patent lawsuit with Apple, and the International Trade Commission issued a temporary ban order also for its latest smartphone.
Fourth, in other cases counterclaims cases, the losing, it invested $ 300,000,000 to patent development funds are likely to be for naught.
Fifth, it is another case with Apple patent lawsuits will be made within two weeks of the initial judgment.
Apple has clearly expressed its willingness to resolve reconciliation Jobs launched a series of patent litigation. Apple filed a patent lawsuit in March 2010 for the first time, HTC is now Apple has no threat. While Steve Jobs was to berate the HTC stole our invention patent "mimic Apple produced products, but HTC has never become a hot market.
Although the two sides did not disclose the contents of the settlement agreement, but HTC spokesman told the media that the company does not believe that this settlement agreement will adversely substantive impact.
We can assume that Apple used the value of this settlement agreement in exchange for less than it requires Samsung to pay more than $ 24 phone. Last quarter, according to IDC, HTC sold 7.4 million phones, $ 24 per phone, the corresponding royalties of nearly $ 180 million.
I am not accounting professionals, but Apple two weeks ago, has just released a warning that the company's fourth-quarter revenue will be only $ 60 billion, a decrease of 14.5% compared with the same period last year of $ 70.5 billion; For such a company, 180 million The dollar looks a lot.
Unless the agreement also includes other content, such as HTC intends to transfer the the smartphone system from Google's Android platform to the other platform, for example, Microsoft's Windows Phone platform.