Huawei Ascend W2, the new Windows Phone 8 devices from Huawei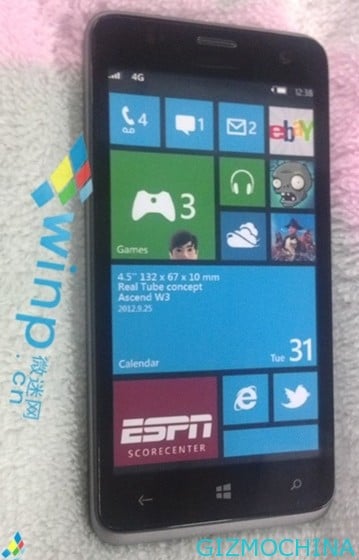 Huawei has not offcialy announced the new Windows Phone 8 smartphone yet, well this time there is leaks picture of Huawei Ascend W2.

The Huawei Ascend W2 has a large enough screen with an megapixel camera capable of recording Full HD video with dual LED flash.
The new Ascend W2 has dimension of 132 x 67 x 10 mm and has a 4.5-inch screen display with HD resolution support, It seems that supports 4G / LTE network, and estimates while the processor is dual core types. There is no information about the price and availability.