The new Neo N003 smartphone powered by MTK6589 quad-core processor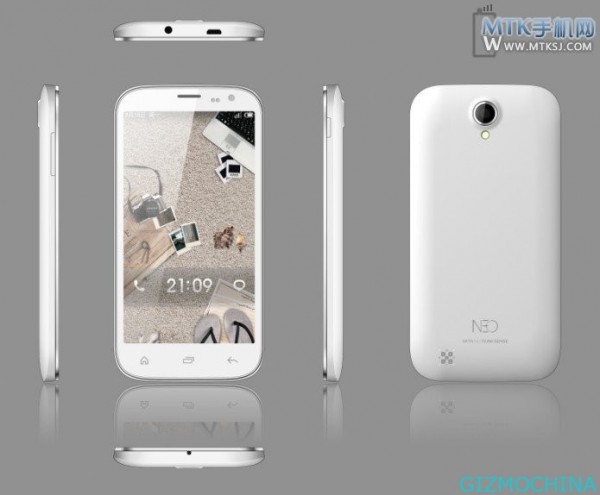 Neo smartphoneis a cutting-edge brand in recent years, the domestic smartphone manufacturers has been taking since the introduced of Neo N001, cheap with high line, demonstrate cost-effective mobile phone for everyone.

The recent they has launched low-end smartphone through Neo N002 products thats also using MTK6577 chipset, the price of 868 yuan mainstream dual-core hardware configuration of the Neo N002 living in popular domestic phone ranks.
Neo phone recently started the development of a new product, understand this flagship product will be equipped with the latest MediaTek MTK6589 quad-core processor.
Neo N003 packs with pure white body, romantic and gentle, with a full round corner and slim body, subtle elegance at the same revealing; NEO N003 will be powered by a the MediaTek MT6589 quad-core 1.3G processor, with the phone to unlimited power, comes standard with 1GB of RAM and 8 GB of ROM, it's powerfull device for your daily activity.
The most important is the Neo N003 will lead into a new era of mobile phone HD IPS screen it in the screen material as same with iPhone, and a resolution of up to 1280×720 pixels, it continues to lead the market, becoming one of the few in the mobile phone market has one HD resolution mobile phone.
Neo N003 not only has high-definition screen, but also with up to 12 megapixels CMOS image sensor, also equipped with LED flash. Terms of pixel values, 12 million pixels have been the equivalent of the current entry-SLR level. Camera dynamic image support for 1080p (1920 × 1080, 30 fps) video recording, turns out to be the whole machine into the HD era.
With the launch of Neo N003, we have reason to believe that this upgrade version from Murinho, not just a text with the trademark of replacement, but raise the overall brand philosophy and soul, so that consumers really feel Mourinho change and innovation, looking for opportunities in the innovation, development and growth opportunities.