LG ready to compete in Full HD screen device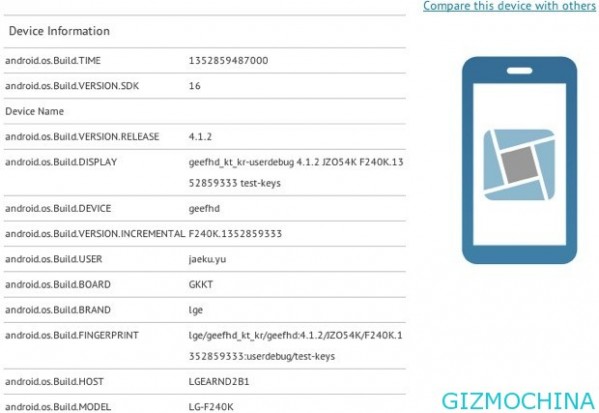 LG has been released the LG Android smartphones, through LG Optimus G and Nexus 4 LG offers the better and perfect specs for those smartphones. Well now there is a trend in FULL HD screen for mobile device. LG would making their flagship smartphone with those technology.
Recently, we got the infomation that LG F240 is a product code that will use Quad Core 1.5 GHz processor Snapdragon S4 Pro and paired with Adreno 320 for Full screen HD specifications. (We found this information through benchmarking GLBenchmark appearing on the internet along with OS Android 4.1 Jelly Bean.
So you can have many options to have FULL HD Android phones, including the HTC Droid DNA, Oppo Find 5, and Lenovo are making FULL HD Dual Sim Android. So let's wait and the war begin.