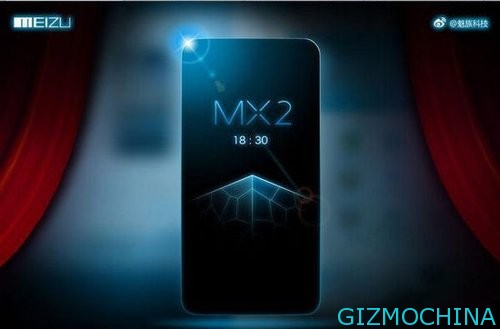 After we all waiting for the new Meizu MX2 launching today, a couple of leaked picture has been circualting in the web. And now, it seems Meizu will enveiled the Meizu MX2 on 18:20.
Although some people know that Meizu will be released a new smartphone on November 27, but more specific information is still unknown. Today, Meizu breath in three video, seems to be revealed for us part of the answer. While these videos do the encryption process, the title of view should all the conference topics.

Among them, the first video the Flyme cloud (cloud-Service), and second Flyme2.0 system, and to believe three video will be shown today at the press conference of Meizu MX2 and then synchronize open to friends to watch.
Of course, in the Meizu conference which helds at Water Cubic in Beijing, obviously more concerned about the new Meizu MX2 features. Although in the past the network has burst out of the many features, but for now, there is still a lot of suspense. First of all, the the Meizu the MX2 touch screen resolution of 1280 x 800 pixels has no suspense, but in the end is a 4.4-inch or 4.7-inch touch screen is still controversial.
Secondly, Meizu MX2 in the end use of the processor the Orion 5250 processor Samsung Exynos 4412 quad-core processor or rumors in A15 architecture has yet to be officially in our Secret. Finally, the ultra-thin frame Meizu MX2 what is less than 2.2 mm or 2 mm, built-in camera 8 megapixels or 13 megapixel in the end, is also the focus of attention.
As for the Meizu MX2 other functions, can determine will have 2GB of RAM capacity, equipped with new development based on the Android 4.1 along with Flyme 2.0 OS and new on-line Flyme cloud services. Of course, people are more concerned about the phone price, according to the sources disclosed in the past saying, the 16GB version of Meizu MX2 will has 2599 yuan price tag, compared with 2,999 yuan for the 32GB version.
Lets wait the Meizu Conference in Water Cube, Beijing at 18:30 today!