Huawei Ascend Mate 6.1-inch Phone Photo Leaked
by Shine Wong Dec 3, 2012 6:16 pm0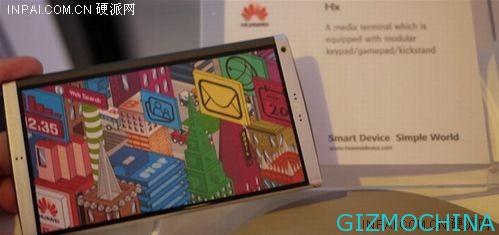 The phone screen is bigger better? This I believe who can not be given the standard answer, but the phones to the development of large-size direction. What is the limit? Huawei had recently released a 6.1-inch high-definition screen phone Ascend Mate, this size will challenge the non-tablet phone screen size limit.
According to the message, Huawei Ascend Mate will equip a 6.1-inch screen with a resolution of up to 1920*1080 pixel, and along with a 1.8GHz quad-core processor (K3V2), and 2GB of RAM. The phone can be said to be the performance of the top-level configuration, the battery will be equipped with actually up to 4000mAh capacity.
Exposure photos, we can see that this phone is not very thick, the leaked specifications 9.9 mm, and the border is very narrow (whether to challenge the the Meizu MX2 narrowest border?)
The launching date of this phone is unclear, and is expected to be early next year.