Tencent officially released ONE Browser for Android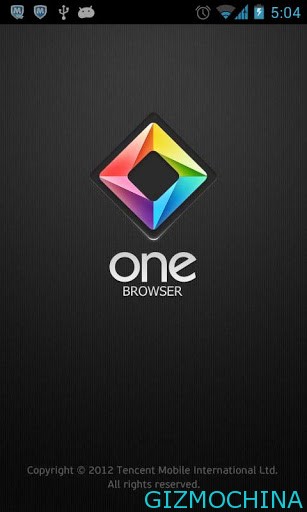 Major technology companies from China, Tencent, has launched the latest version of its mobile browser for Android its called ONE Browser comes with the option of fews localization language. In addition, One Browser also has integration with Evernote, where each visited site information can be stored in Evernote with a number of easy steps.

The collaboration between Tencent and Evernote is of course to attract more users both these services in the market today. Currently there are more than 40 million users in worldwide. Android's a big developments was in China for two years to make it into a strategic collaboration. In addition to this, in ONE Browser versions that we tried also available in Bahasa Indonesia, Thai and Korean.
Troy Malone, General Manager Asia Pacific Evernote, explains, "We are very pleased to work with Tencent in order to enhance the experience of browsing the internet via mobile phones for our users around the world. In the many other developing countries, dominated by mobile internet access, so it is important to enhance the user experience. Innovative blend between ONE Browser with Evernote not only benefit alone, but also allows our users to remember what they had seen it online directly from the browser. This is an exciting development for us and also the market. "
In addition to the Android platform, ONE Browser (formerly known iBrowser) is also available for Symbian and Java-based systems (including BlackBerry), and has over 40 million users worldwide.
You can download ONE Browser for Android through Google Play Store