9 out of 10 smartphone sold in China powered by Android OS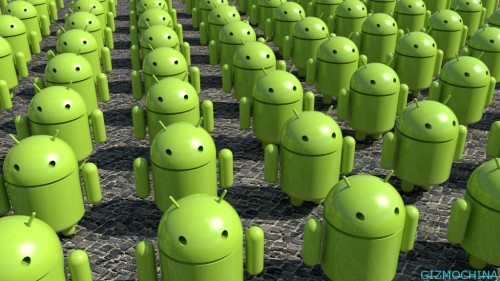 China is a very important market for smartphone makers and mobile software developers with its vast cellphone user base. China's Ministry of Industry and Information Technology reported that there are nearly 1.1 billion cellphone subscribers as of October.

The more important of Analysys, the study concluded that mobile phone equipped with Android system actually 9 percent of the total shipments of smartphones sold in the third quarter of this year. While Apple iOS system accounted for 4.2%, only 2.4% of the increasing decline of the Symbian system.
Part of the reason should be the pricing strategy, relative to Apple that unattainable price: $ 726 (4,523 yuan), the average price of approximately $ 223 (1,393 yuan). The system is equipped with Symbian Nokia lowest price, are $ 178 (1,114 yuan) — including Windows Phone 8.
Of approximately 80.6% of the population has a mobile phone, this figure is very alarming —- October, these phones issued a total of 71.83 billion SMS! The data from the overall point of view, the purchase of non-smart phone users in gradually reducing the total number of only 63 million, the chain fell 4.1% year-on-year decline of 7.5%.