HEDY H715, yet another 5 inch screen size with Mediatek Dual-core chipset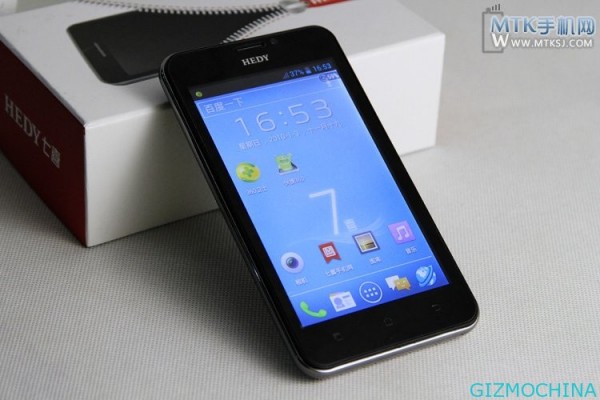 HEDY Holding Corporation in its subsidiaries has range of smart phones powered by MediaTek chipset and the latest listed is the HEDY H715 smartphone products.

This phones packs with 5.0-inch high-definition screen, mainstream dual-core platform, the first batch of pre-sale price of 1599 yuan, the market retail price of 1999 yuan. HEDY Jingdong flagship store is given the latest black standard edition offer only 1111 yuan, the standard original battery, earphone, charger and data cable, and a complimentary 4GB SD card.
Hedy H715 appearance for the classic candy bar touch screen design, the whole tough atmosphere, with white and black color, with a border of the same color, highlights fashion texture. H715 is equipped with a size of 5.0 inches 16 million color TFT screen with a resolution of WVGA 800 x 480 is a common resolution, but the 5-inch screen WVGA resolution is slightly rough.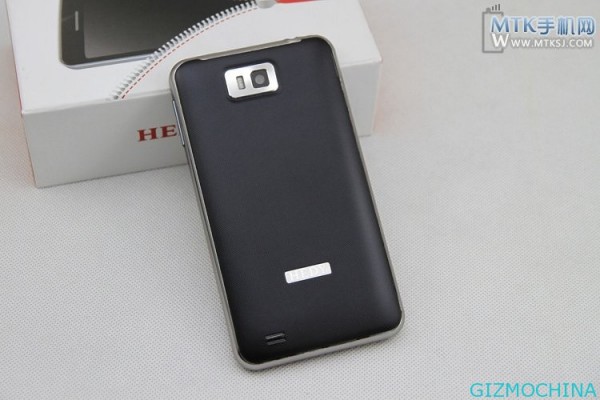 HEDY logo in the top of the screen, there is 3 megapixel front facing camera for video calls under the self-timer with 3G network. The body design is very simple, the top of the fuselage is the CMOS main camera with megapixels with LED flash light, below only seven LOGO speaker, the back of the fuselage in order to increase the feel arc shaped design.
Hedy H715 powered by A9 dual-core MediaTek MTK6577 processor clocked at 1GHz, running memory 512MB of RAM and storage space size of 4GB, while battery capacity of 2500 mAh, in addition to running the Android 4.0 system, support GPS, WIFI, Bluetooth support the common gravity, the distance, the light sensor.