Oppo Finder Invitation, the event will be held on 12/12/12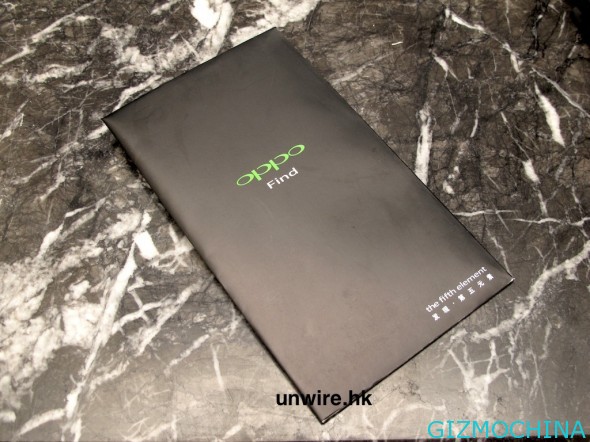 After we have the big wave launching of Meizu MX2 smartphone and now we all know about the new smartphone from Oppo is ready to released, thats Oppo Find 5, we got a sneak peek to the Oppo Find Invitation letter which will be held on December 12th, 2012 or 12/12/12.

The press conference will be held at 2:00 pm on December 12th, 2012 in Beijing Youlun in the Adams Center for Contemporary Art (UCCA), to witness this rumor with a 5-inch with 1,920 x 1,080 Full HD screen, quad-core smartphone from Oppo.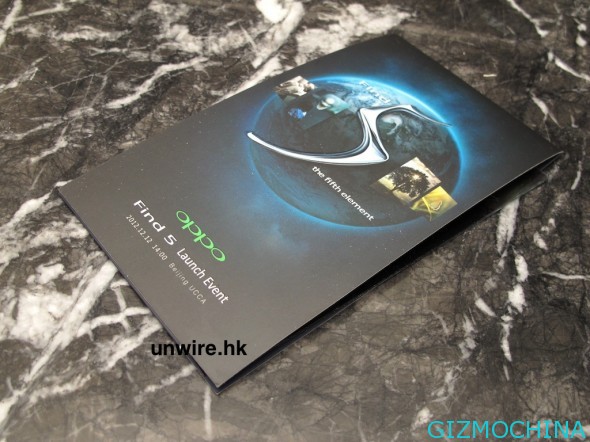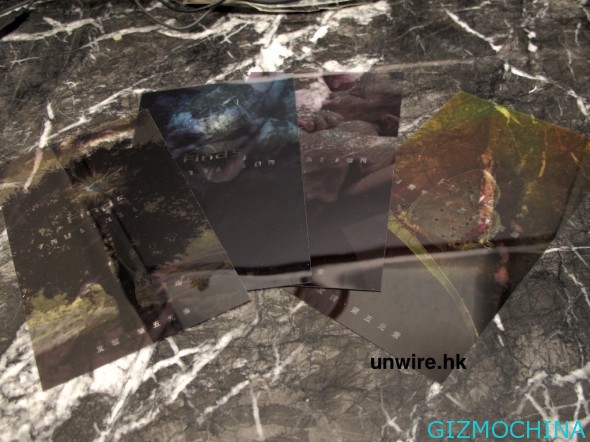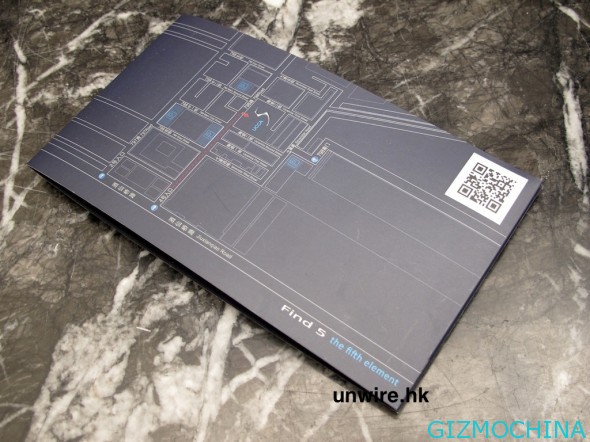 This invitation letter is very unique, since using semi-transparent papper and has a different picture on it, while on the back of the envelope, there is a venue Map, so you can using this map to guide you to the venue, nice!
In fact, Oppo Find 5 will be powered by quad-core processor Qualcomm S4 Pro APQ8064 1.5GHz quad-core processor, 2GB of DRAM memory, 16GB built-in storage space (32GB and 64GB versions may be available), 1,200 megapixel back-illuminated after Sony BSI CMOS lens, 1.3 million or 2.0 megapixel front facing camera, of course, the most important is naturally equipped with a 5 inch 1,920 x 1,080 full HD resolution IPS screen (do not know Sharp or LG produced?), this phone is also running Android 4.1.1 Jelly Bean operating system.
Find 4 launched in the middle of this year, by virtue of the excited thin 6.65mm thickness cause a lot of attention, and the launch of the fifth generation Find Series phone, increased significantly to 5-inch screen will be thicker than previous generations of the number is believed to be Another notable point.
Earlier been outgoing thickness will be 6.99mm, but according to foreign news agencies said their general manager Chen Mingyong proved to be not the case, they will be a little thick and then. Another screen frame likely will narrow to only 3mm, dot pitch will be up to 441ppi, can be said to be the highest definition phone screen ever, Find 5 also rumors that they will not be ripped out 2,500 mAh built, or even 3,500 mAh large capacity battery! selling price, it was rumored that the price of the 16GB version will be 2,998 yuan, a fact? next Wednesday small as the exclusive Hong Kong Chinese media will be announced at the scene for everyone!