Smartphone Comparison of Meizu, Galaxy Note 2 and Google Nexus 4
Today smartphone is constantly enhanced their performance, but its always make sacrifice the power consumption and sometimes the smartphone body is going heat, this also a certain impact on the user experience. And  now we got a small review to four popular smartphone such as: Meizu MX, MX2, Samsung Note 2 and Google Nexus 4 to examine.

Meizu MX quad-core version is one of Meizu smartphone which powered by MX5Q 1.4GHz processor, while the MX2 are equipped to MX5S 1.6GHz processor, these two processors are actually a customized version of the Samsung Exynos 4412.
While Samsung Galaxy Note using the original Exynos 4412, which are 32nm process. In addition, a Google Nexus 4, powered by Qualcomm Snapdragon APQ8064 belong to a quad-core products, with 28nm processor. In theory, the smaller the process, the heat is more easy to control, however, affected by the overall design and optimize the impact of different situation and different results.
This test is using "NBA2K13" game installed on both phones, and the cell phone screen brightness raised to the highest level, and remains lit, so "NBA2K13" games can be run automatically. In the game automatically run after 20 minutes, we use the surface temperature of the infrared temperature tester to four models.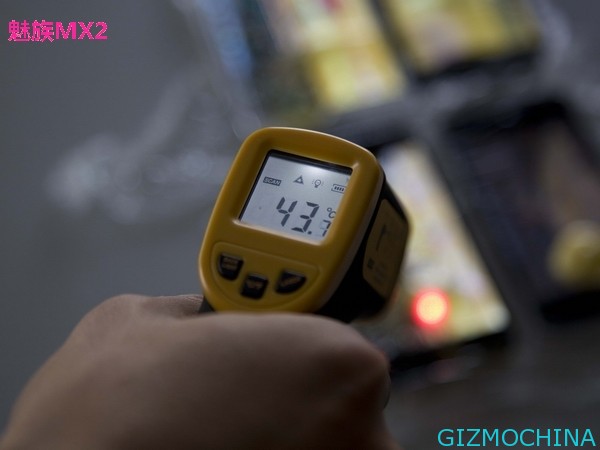 The Meizu MX2 has highest test temperature of 43.7 degrees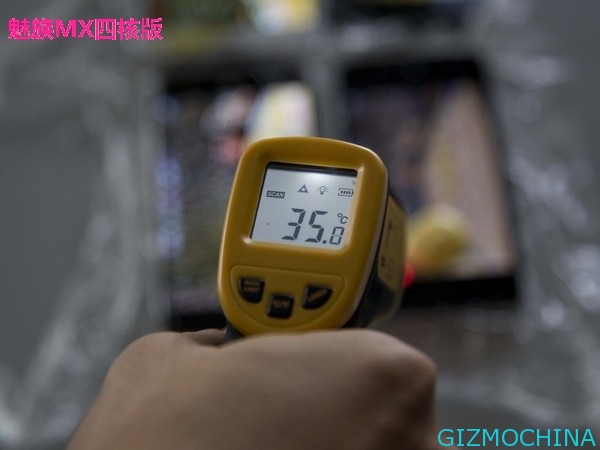 The Meizu MX quad-core version got the 35.0 degree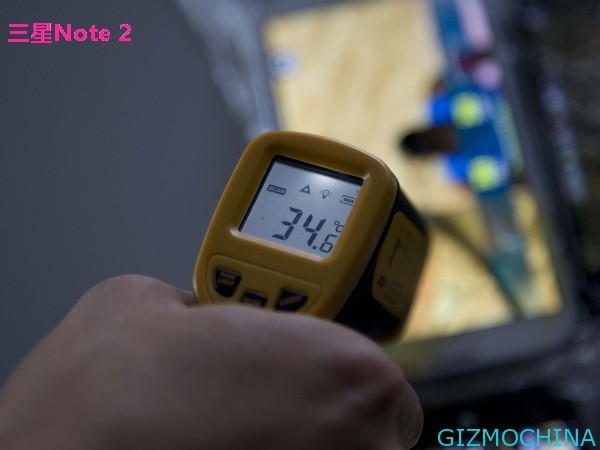 The Samsung Galaxy Note 2 got the maximum test temperature of 34.6 degrees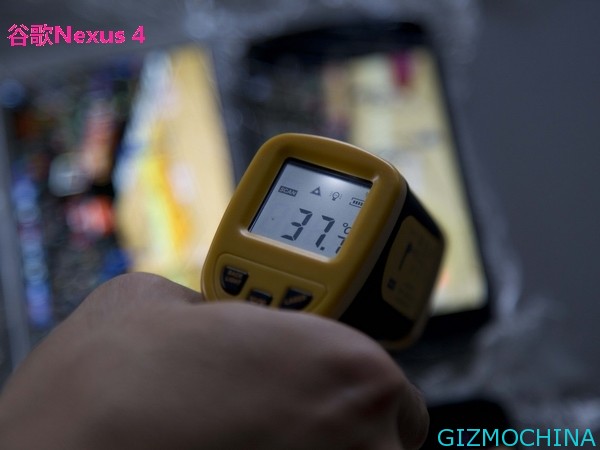 Google Nexus 4 got the maximum test temperature of 37.7 degrees
Summary: four phone positive temperature test results, Meizu MX2 highest temperature, 43.7 degrees; the lowest Samsung Note 2, the temperature was 34.6 degrees; Google Nexus 4 in running high-load tasks automatically reduced frequency processing temperature ishigh; generation Meizu MX quad-core version of the heating performance is also satisfactory.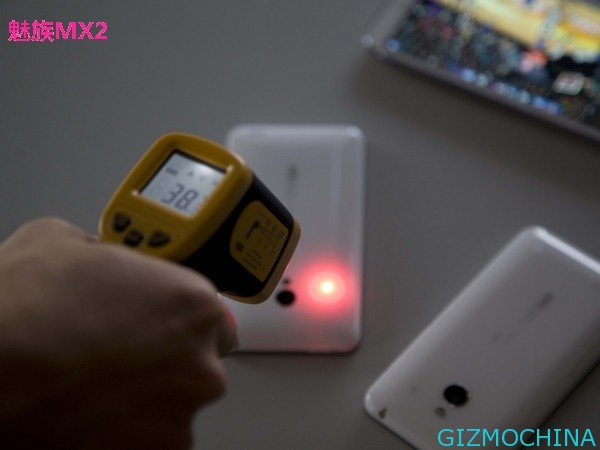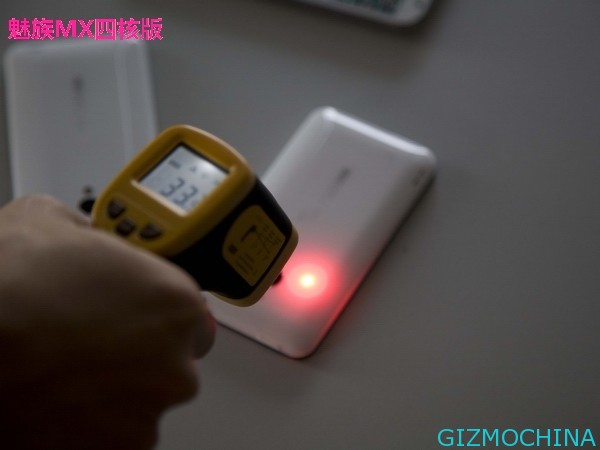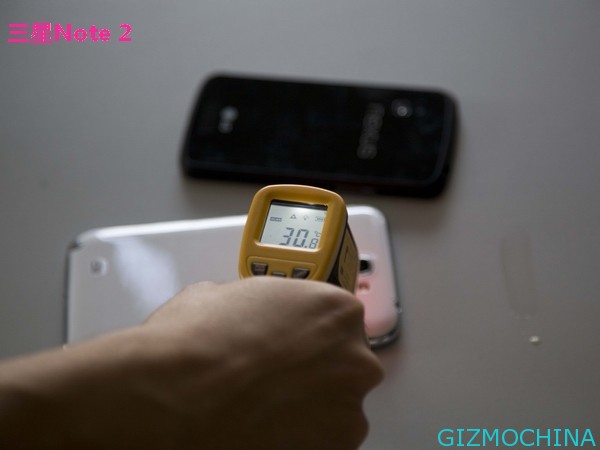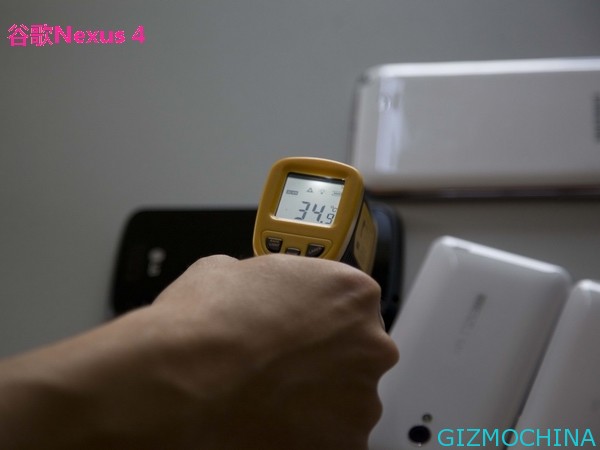 Summary: The back of the temperature of the test session, the Meizu MX2 test results are still the highest, reaching 38.3 degrees; Note 2 is also the lowest, 30.8 degrees; Meizu MX quad-core version of the Google Nexus 4 is still in the middle level.
While for now we have a video comparison between four smartphone model above, and you can watch the video through this link http://v.youku.com/v_show/id_XNDg1Njg5NzYw.html