Samsung started to develop flexible AMOLED screen on 2013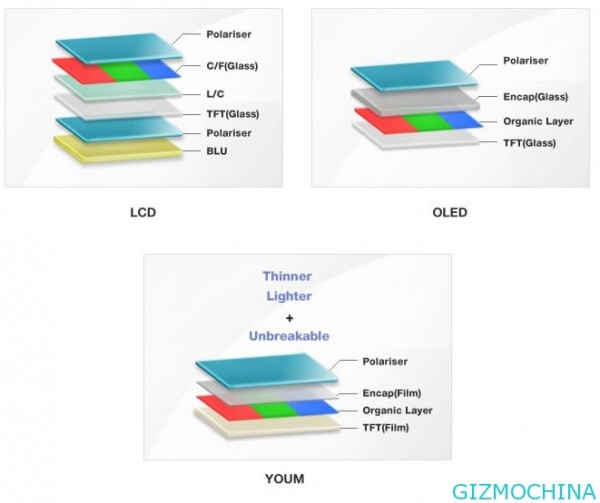 The new report from the OLED-Display.net confirmed that Samsung plans to develop OLED panels large and small. Samsung to start mass production of small OLED panels in the first half of 2013.

Large OLED panels planned for the second half of 2013. Samsung has also started to develop high-resolution flexible AMOLED screen in 2013. The first devices with the YOUM technology planned to attend in 2013.
Formerly the Korean giant has given a teaser video seems to be preparation for their new products to be introduced at CES 2013, the video was leaked that Samsung provides new product theme: Innovation, Design, Technology, Dreams, Wonder and The Future!